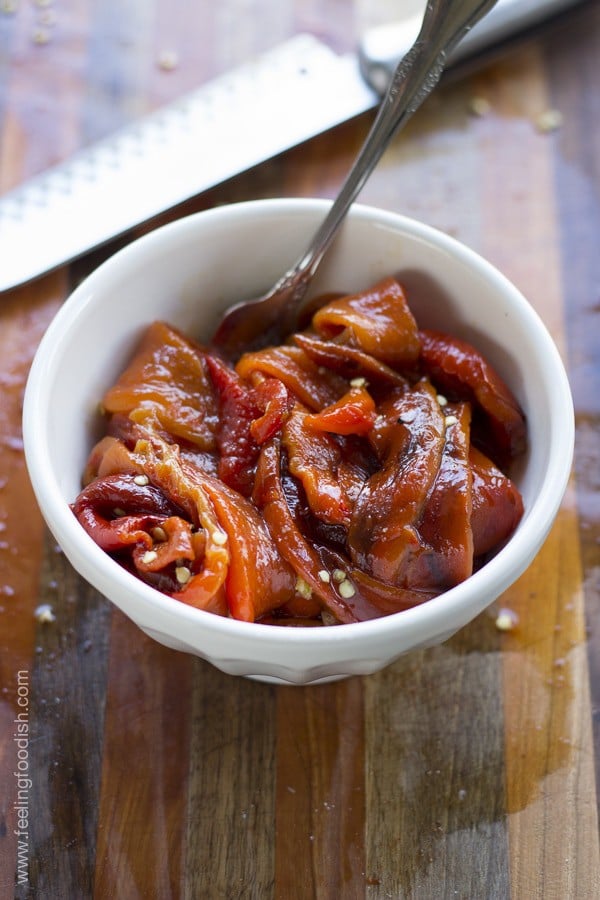 I just returned from a short trip to NY. Now, if you're like me, the thought of NY brings up thoughts of  bagels, black and white cookies, the crumb cake, the cheesecake, and so on. Frankly, I didn't have enough room…or time. It was only a 2-day trip, and most of it was spent painting. Fun!
Funnier still was that I entertained the idea, although fleetingly, of moving to NY so that I could eat these things more regularly. Oh the food! But listen, the local eats around here aren't too shabby so I'm not going to complain.
Enough talk about carb overload, let's talk veggies. Another of my favorite vegetables: roasted peppers. Ohhhhh, how I love these things. Now listen, if you have ever had red peppers out of a jar, you must try these because they are two totally different things that do not taste anything alike if you ask me.
Here's how easy they are to make. You can blacken them under a broiler or on an outside grill like so: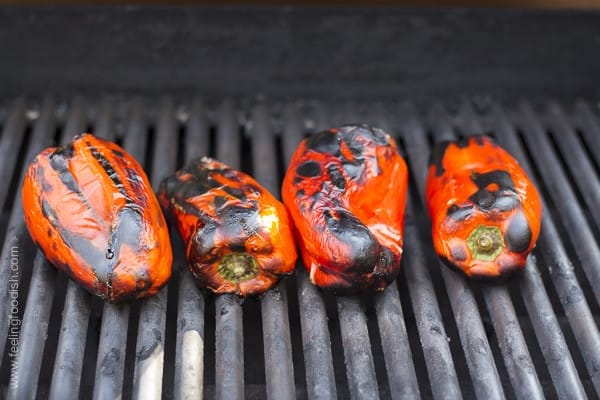 After grilling for a total of 12 to 14 minutes (turning them in between), you place them in a plastic bag for about 20 minutes to finish steaming and to help loosen the skin for peeling.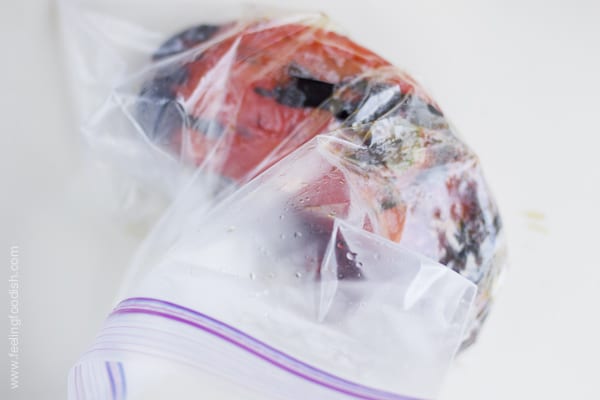 After the peppers are cool enough to handle, gently rub the skin off, cut the stems off, and scrape away the seeds. Then slice, and season with olive oil, garlic, and salt.
We enjoy these as is, or with bread and provolone cheese as an appetizer. They are also amazing mixed with scrambled eggs (pepper and egg sandwich) or in a panini.
Mangia!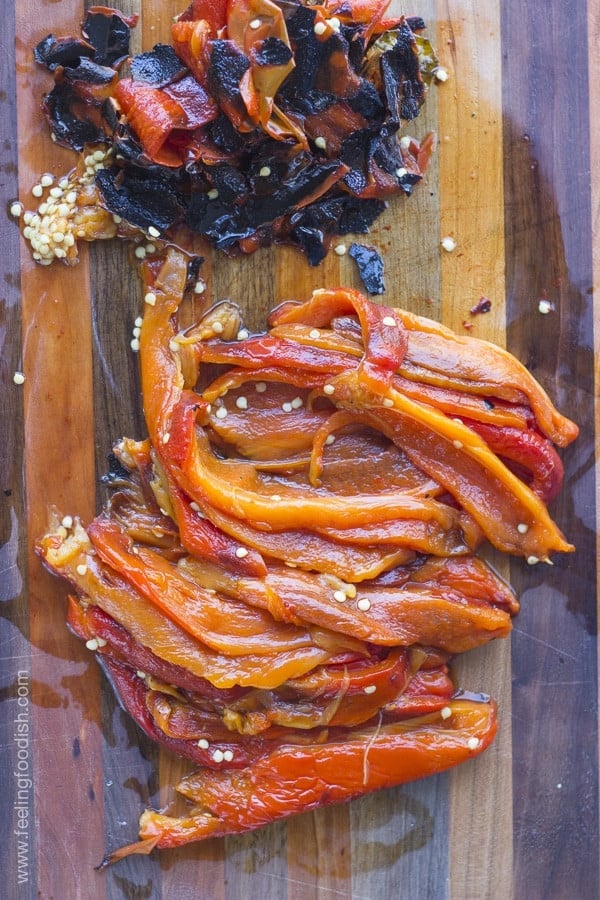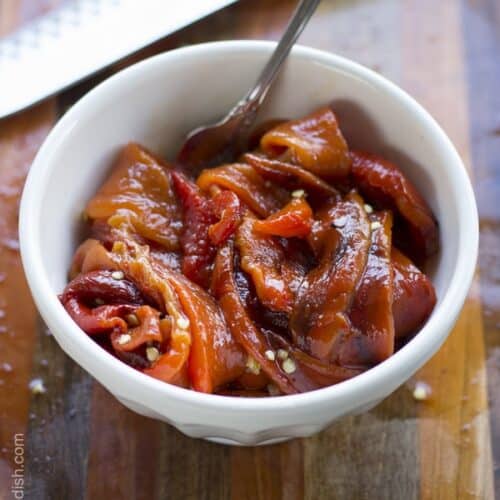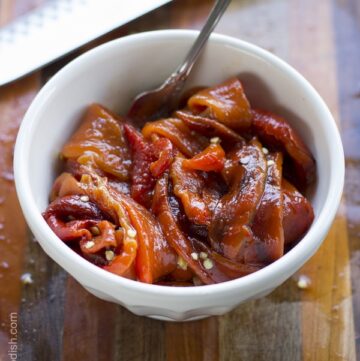 roasted red peppers
roasted red peppers are an easy appetizer, side dish, or the perfect addition to a panini or omelette.
Ingredients
4

red bell peppers

, medium size

1

tablespoon

olive oil

1

garlic clove

, smashed and minced

¼

teaspoon

salt or to taste
Instructions
Preheat grill to high for several minutes

Place red peppers directly onto grate and allow to slightly blacken (see photo) for a total of 12 to 14 minutes, while turning intermittently

Immediately seal peppers in a food safe plastic bag and allow to steam for at least 20 minutes or so

When cool enough to handle, gently rub the skins off and then destem and remove seed.

Slice the peppers and toss with olive oil, garlic, and salt.

Keep refrigerated until serving or freeze prior to seasoning
Nutrition
Serving:
1
g
Calories:
136
kcal
Carbohydrates:
15
g
Protein:
2
g
Fat:
7
g
Saturated Fat:
1
g
Sodium:
301
mg
Fiber:
5
g
Sugar:
10
g
Interested in More Recipes?
SUBSCRIBE to get recipes delivered to your email 🙂