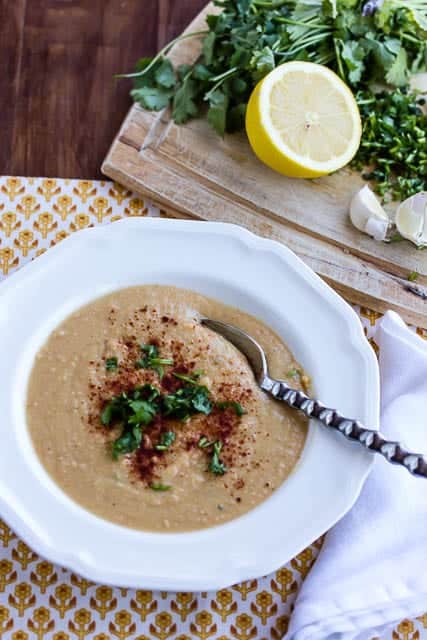 My mother has been making lentil soup for years. And for years, she's asked me to try it. My mom can definitely be persistent. I can't tell you how many times I've declined. I'm just not a big fan of lentil soup – that is, until I tried RED lentils.
Rewind to about 2 years ago and I'm trying to establish where to get some good grub in Michigan. I found lots and lots of great Greek food and Middle Eastern food.
There was a place outside of Ann Arbor (or maybe it was IN Ann Arbor?) that had the most amazing falafel. They also made this red lentil soup. I was feeling adventurous one day and so I decided to try it. I'm so glad that I did because I loooved it.
Naturally, I tried to find a suitable recipe and was pleasantly surprised to find this one.
This soup contains a high amount of fiber (about 5 grams per cup and 10 grams per bowl), it's easy to make, it's ready in under an hour, and very filling too!
Source: Allrecipes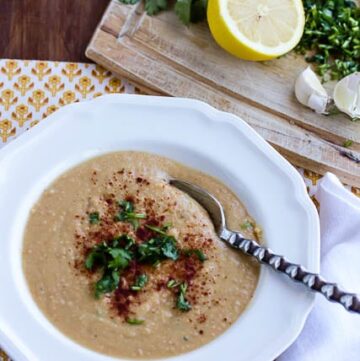 Ingredients
6

cups

chicken stock

1

pound

red lentils

, rinsed well

1

tablespoon

tomato paste

2

tablespoons

olive oil

1

large sweet onion

1

tablespoon

minced garlic

3/4

cup

fresh lemon juice

1/2

cup

chopped fresh cilantro or 2 tablespoons dry

1

teaspoon

ground cumin

1

teaspoon

smoked paprika plus more to garnish

Salt and pepper to taste
Instructions
In a large pot, combine chicken broth, tomato paste, and lentils and bring to a boil

Reduce heat to low-medium and simmer for 20 minutes

In the meantime, heat olive oil in large saute pan over medium-high heat and add garlic and onions and continue to cook

Saute until translucent, about 3 minutes.

Add onion/garlic mixture to lentil/chicken stock and continue to cook for about 10 more minutes.

Add spices, and salt and pepper to taste

Carefully transfer mixture to a standing blender and process until smooth

Remove from blender; add cilantro and lemon juice before serving.

Garnish with additional smoked paprika (optional)
Notes
May serve with brown rice and top with plain Greek yogurt May use tumeric in place of the smoked paprika.