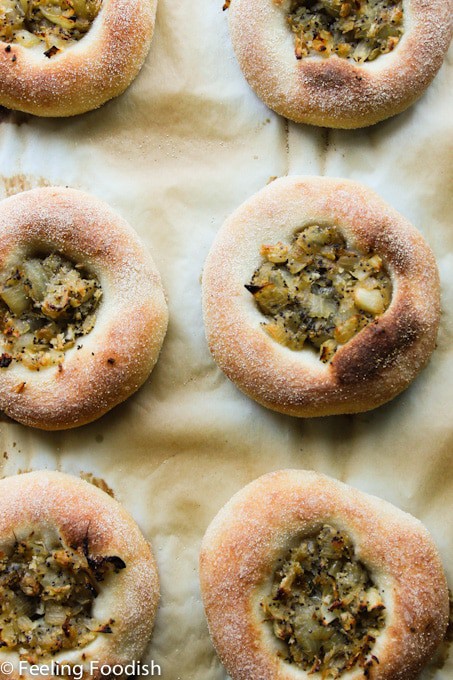 Ahhhh…bialys! These little gems bring back fond memories for me. In my past life, I was a children's wear buyer for a Philadelphia-based department store. That job brought me to NYC regularly to shop the new clothing lines each season. It feels like a lifetime ago!
The fashion district was a regular event on my work calendar, and although I would have loved to be shopping for women's apparel, the children's market was where the job was. And so we would review the babies, boys, and girls clothing lines each season.
Some of the perks of the job included being wined and dined and the occasional Broadway show or two. Although I didn't consider bialys part of the "wine and dine" scene, they were definitely part of the food scene, and I'd never heard of them before working in the Big Apple despite growing up near some fantastic Jewish restaurants and deli's.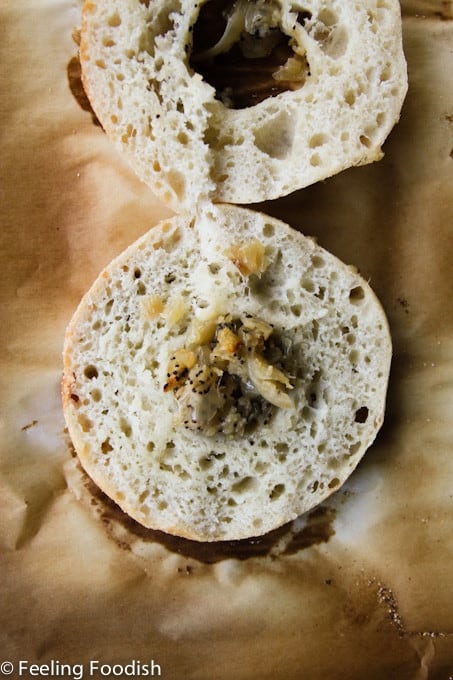 Now, I have to say that sadly, since then, I have not found many authentic bialys. You see, the bialys that I remember where not simply bagels with onion toppings. And that is exactly what I've found since. I took a wonderful art workshop in Long Island last year and was sure to stop by the local shops for the best local bagels and NY cheesecake, and the bialys were so disappointing 🙁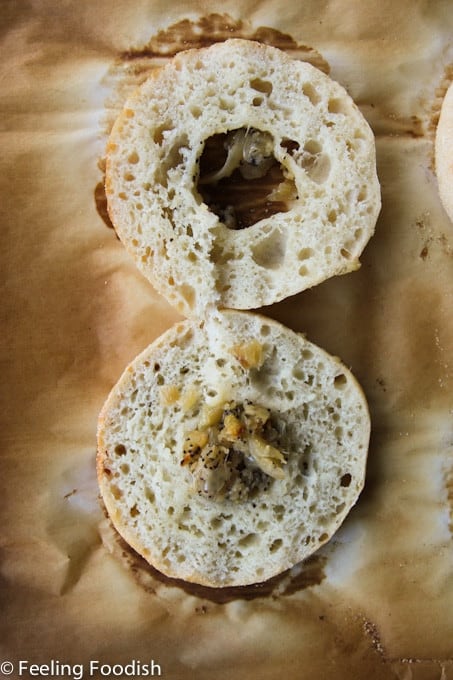 The truth is that it's hard to find authentic bialys now. And sooo,  you just have to make your own! These were amazing, and exactly as I remembered the real bialys.  They aren't nearly as puffy as bagels – more like a cross between English muffins and a bagel.
The process is pretty straightforward, although the topping in this recipe was much more than necessary and so I would definitely make only half of the topping next time.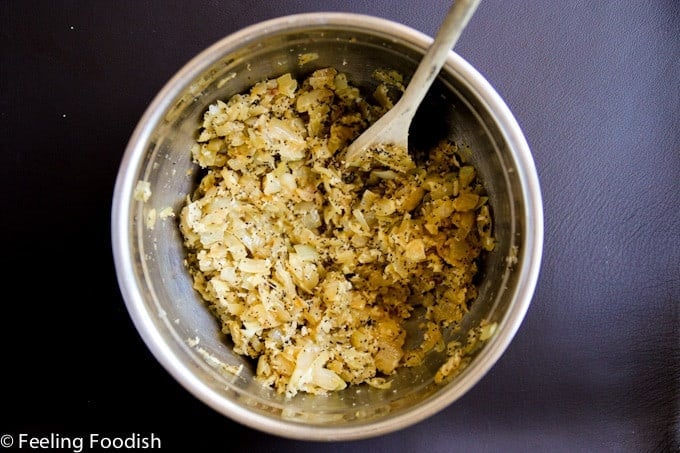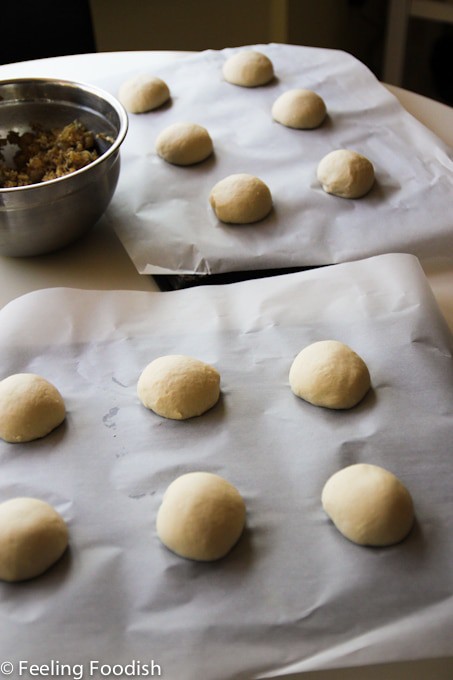 My friend Karen, from Karen's Kitchen stories recommended the book, Hot Breads Kitchen. This is the first recipe from the book that I've tried and it's a winner. Yes, I'm a bread addict. I love everything about baking and eating bread!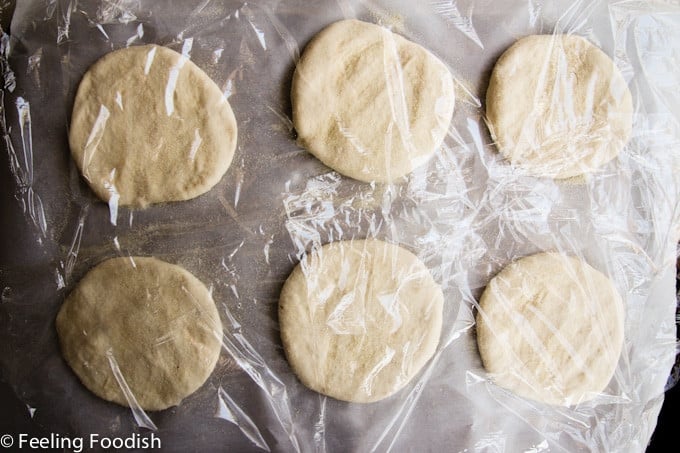 The recipe can be found on page 13 of this link here. Hope you give it a try!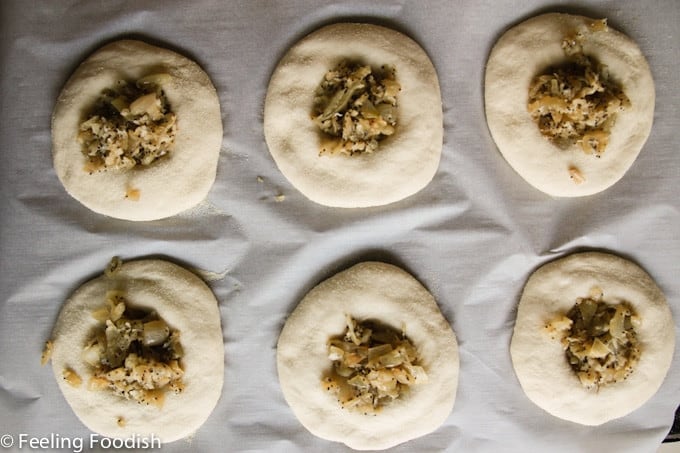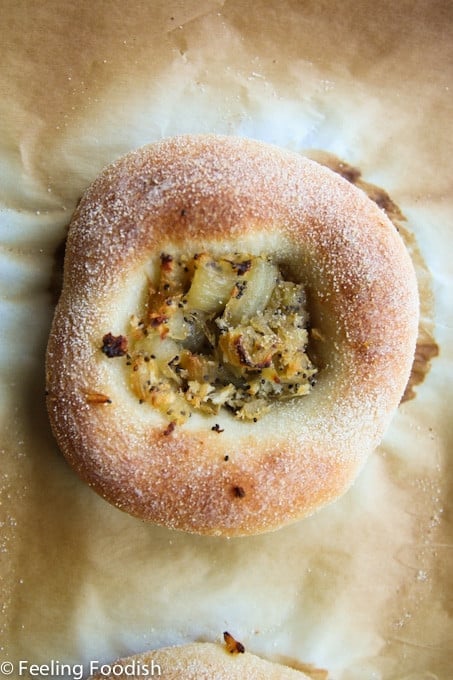 Notes: I used a baking steel and so for the last few minutes, I had to use a sheet pan to prevent over browning on bottom of bialys – I might consider lowering the temperature by 25 degrees next time. Also, the filling was more than enough, and so I would cut it by at least half as a starting point for next time.