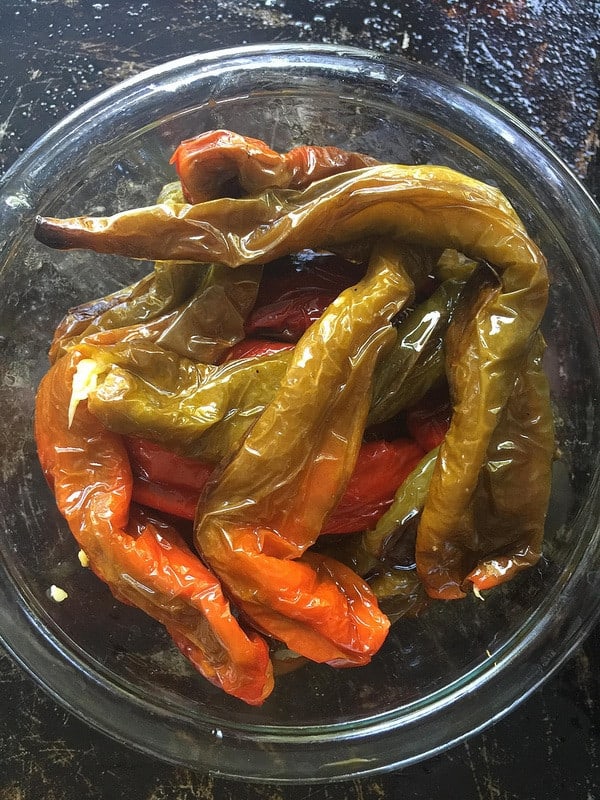 Italian long hots – but what kind of pepper are they anyway?
Oh, I really love these peppers! These peppers are pretty popular in the Philadelphia area. Know simply as "Italian Long hots", for years, I would wonder what type of pepper the Italian long hot peppers really were.
Then, one day, a few years ago, I was at my local store picking up some vegetable plants for my garden and I saw the answer: Italian long hots are called Mesilla peppers. Well, I thought I had the answer until a reader mentioned otherwise.
My assumption is that these peppers are a hybrid, some kind of cross between a mesilla pepper and another pepper.
These are pretty easy to find at certain local stores but I'd imagine outside of the Philadelphia area, they might not be as easy to find. Growing them is super easy! They don't require a lot of water, just plenty of sunshine. I bought two plants this year and they yielded about 2 dozen peppers each.
Mesilla peppers: Heat index
So, it's been said that eating Italian long hots is like playing Russian roulette because some are milder than others. That's probably because Italian long hots are hybrid peppers. According to the Scoville heat index, the Mesilla peppers have a heat index of 4500, which is similar to that of Jalapeno peppers, and I'm not sure what the other pepper was used in the hybridization process (if it was even intentional, probably not).
If you seed Jalapeno peppers, they are not that hot and the same holds true for Italian long hots (although this has also been challenged and it is said that seeding does not affect the heat index).

Cooking and serving Italian long hots
I usually cook long hots in a pan on top of the stove, using a little salt and olive oil. Pretty simple. This time I opted to put the peppers in the oven after drizzling with olive oil and salt. Easy!
Serve long hots with bread and cheese, or (my preference) as a topping to your favorite sandwich. My favorite way to eat these is stuffed in a veggie hoagie (roasted eggplant, roasted red peppers,  broccoli rabe and provolone cheese). They are also good on roast beef or roast pork sandwiches.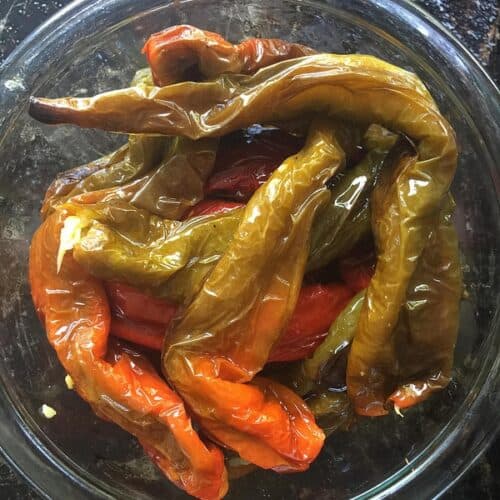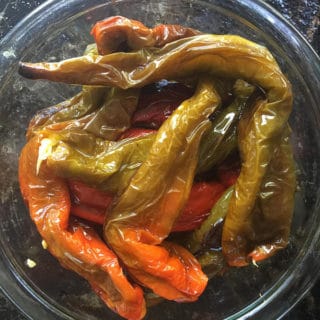 Ingredients
12

Italian long hots

3

tbsp

olive oil

salt
Instructions
Preheat oven to 450 degrees

Place peppers on baking sheet, drizzle with olive oil, and sprinkle with salt

Roast until the peppers soften up, about 15 to 20 minutes

Cool and serve with bread and cheese or as a topping for sandwiches (you may want to seed the peppers before eating to reduce the heat, depending on your tolerance for spicy foods)

These may be covered with olive oil and stored in the refrigerator for later use