These Italian sesame cookies are one of my favorite cookies because I really love sesame, and the texture, and most of all because they are not very sweet. So if you are looking for a low sugar cookie, try these!
Imagine a mildly sweet cookie with a nutty undertone (from the sesame). That's what this cookie is like!
Sesame cookies are the perfect addition to your holiday baking especially when making an Italian cookie tray featuring popular Italian cookies like pignoli (pine nut cookies), ricotta, orange, and anise cookies.
Much like many other Italian recipes, these Italian sesame cookies go by a few different names including biscotti regina, reginelle, and Giuggiulena. They originate from the Sicilian region of Italy.
If you like sesame seeds, these are a must try! And I love the beautiful texture that they add to cookie trays.
Perfect with coffee or tea, or with a glass of marsala as some Italians have enjoyed.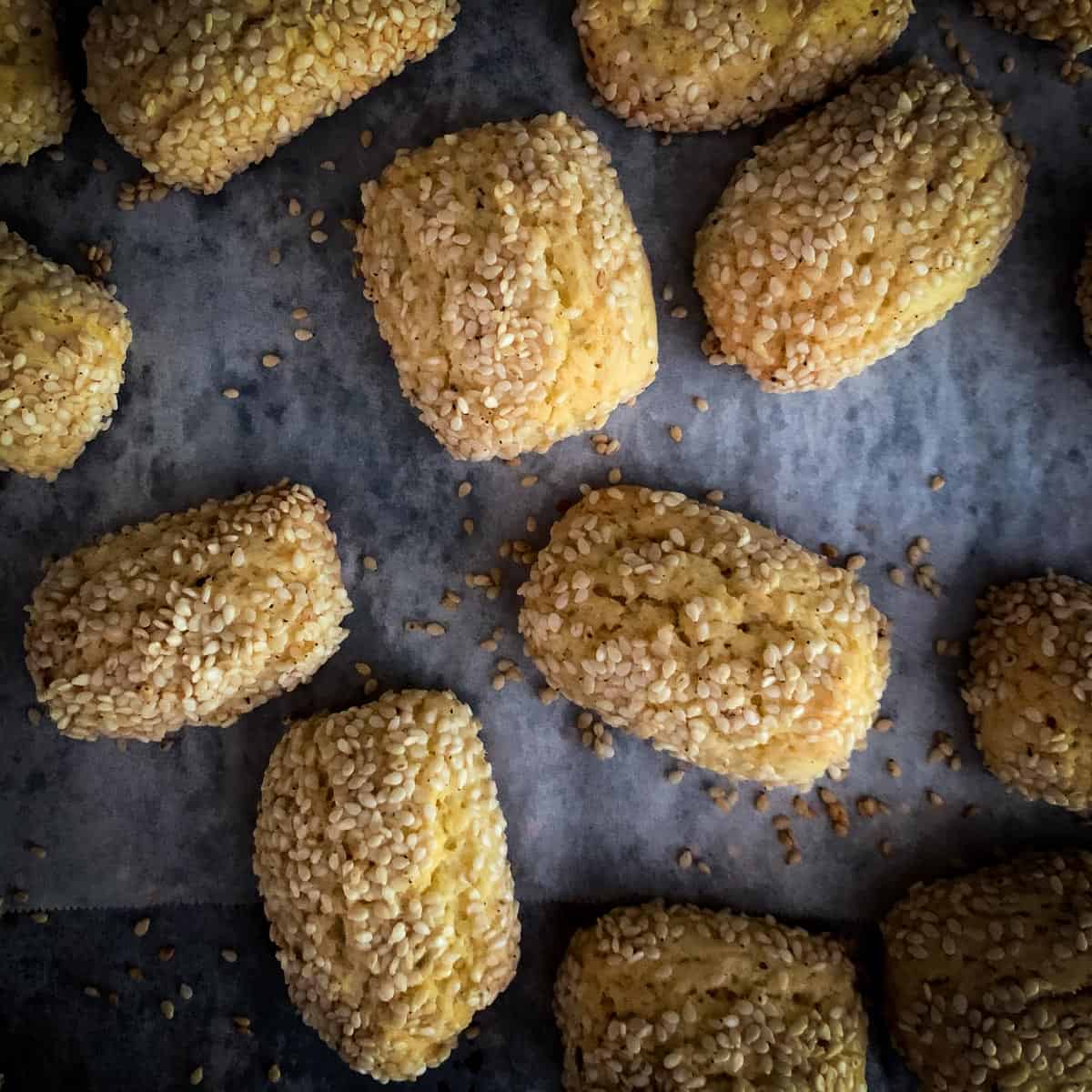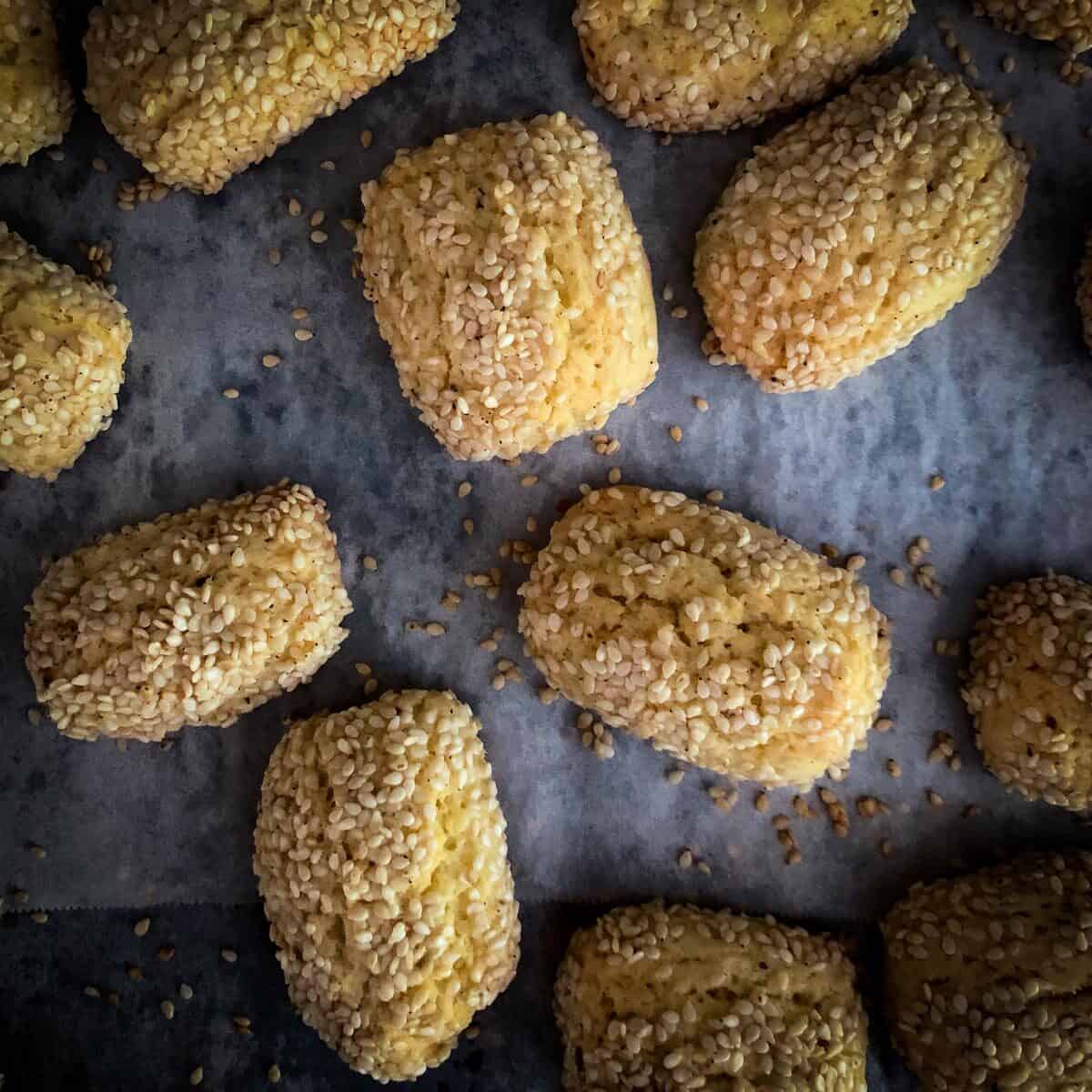 Ingredients and Overview
Flour - I use all purpose flour, unbleached and un-bromated.
Salt - regular table salt is fine
Baking powder - give the cookies a little lift
Butter - I use unsalted butter (as always when baking)
Sugar - granulated sugar (not powdered)
Eggs - I use large eggs
Vanilla - extract is fine
Sesame seeds - you can lightly toast these for even more flavor.
Milk - any kind works
Overview
This dough is simple to make, but requires refrigeration to firm up the dough before baking. This means you can make the dough up to a few days before baking.
To begin, cream the butter and sugar together until light and fluffy.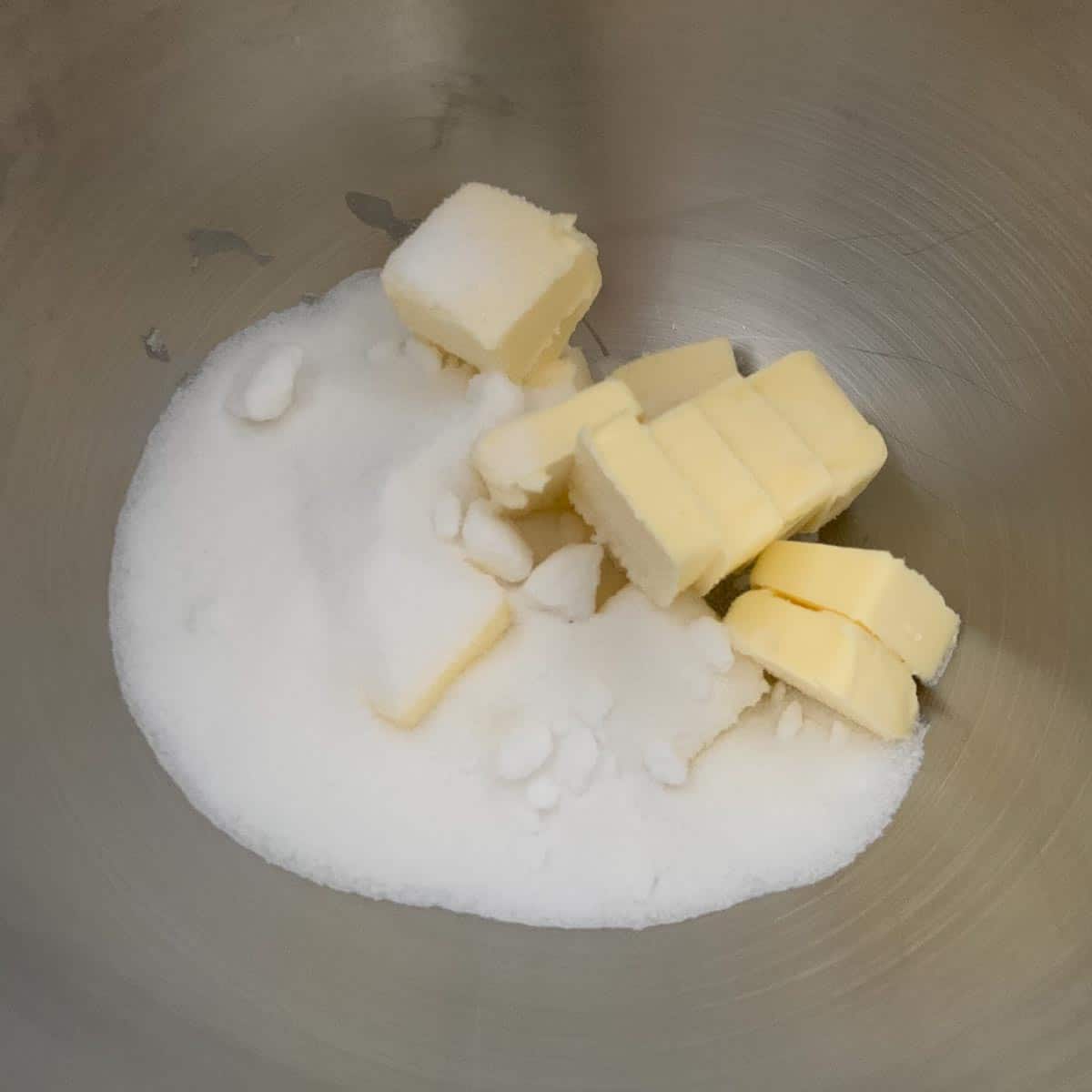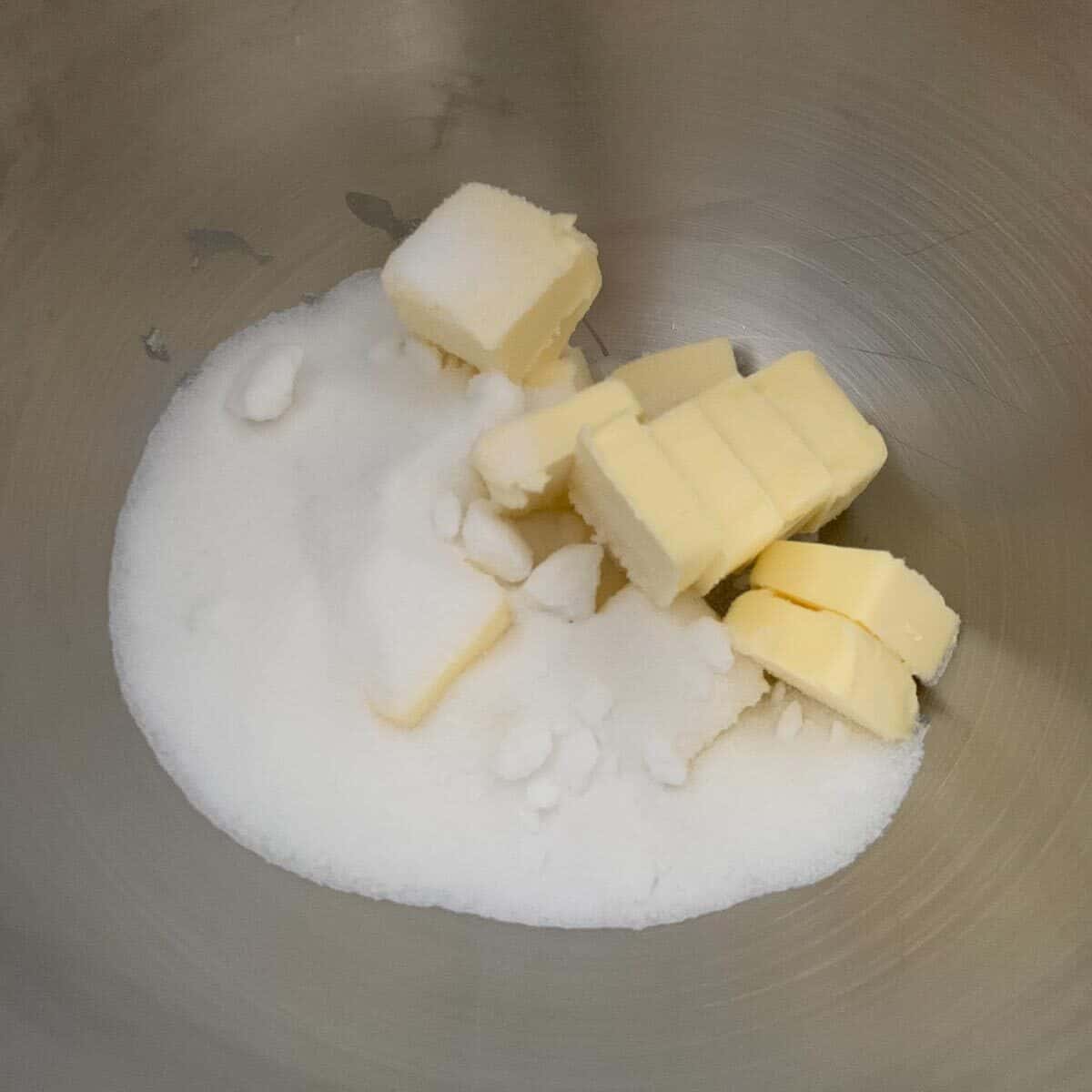 Add eggs one at a time and beat until incorporated. Then add vanilla and combine.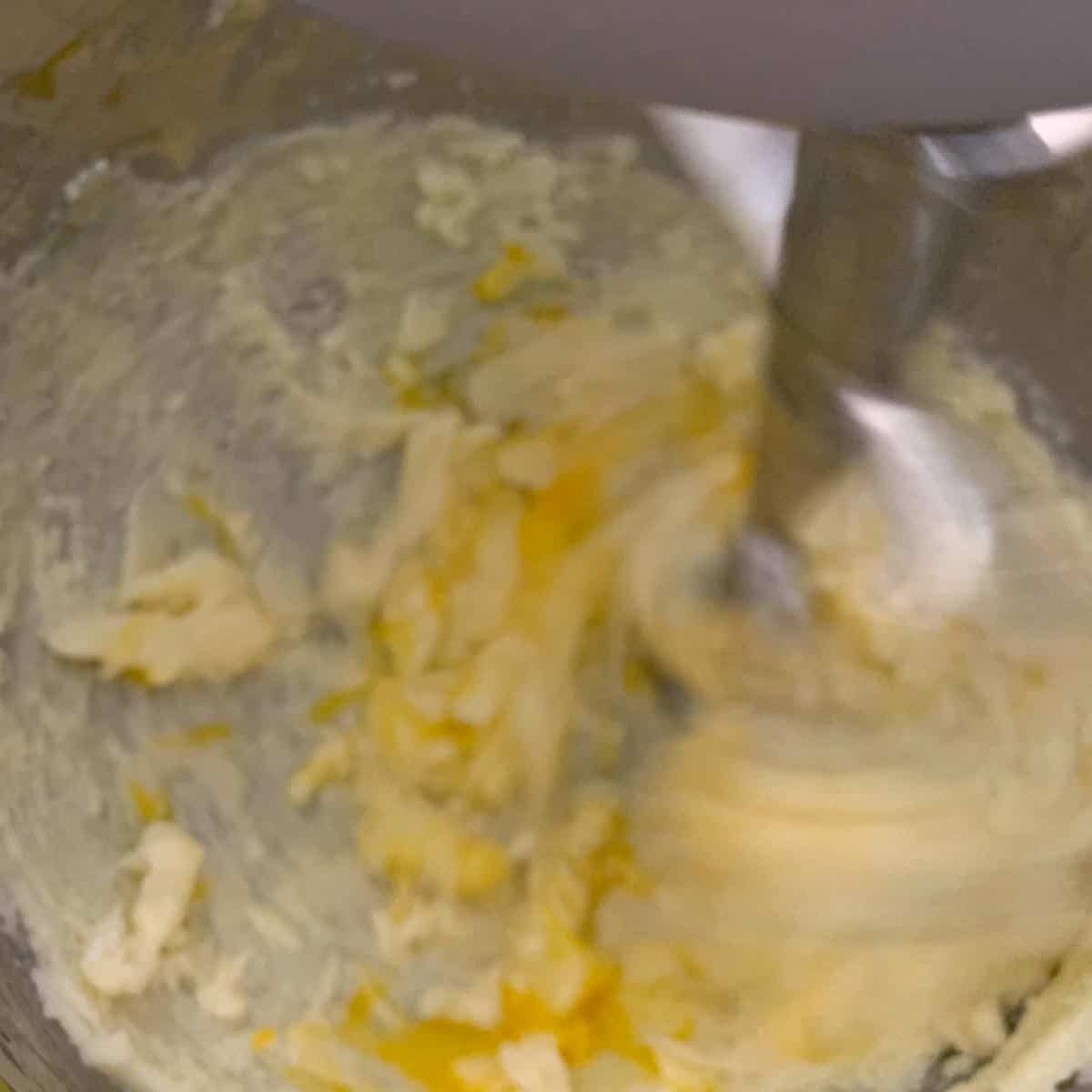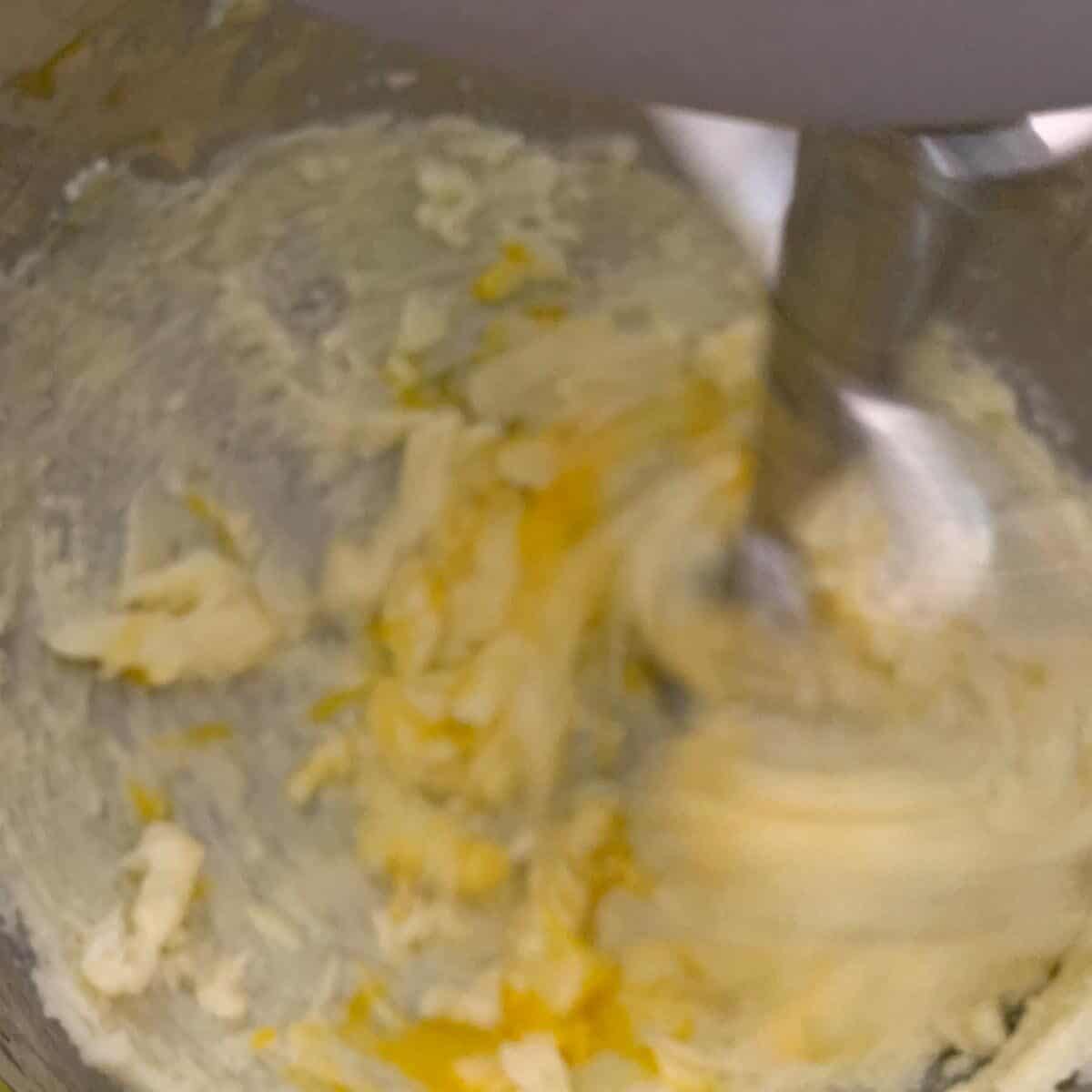 Add flour mixture (flour, baking soda, and salt) and mix until combined. Dough will be a little sticky (like chocolate chip cookie dough)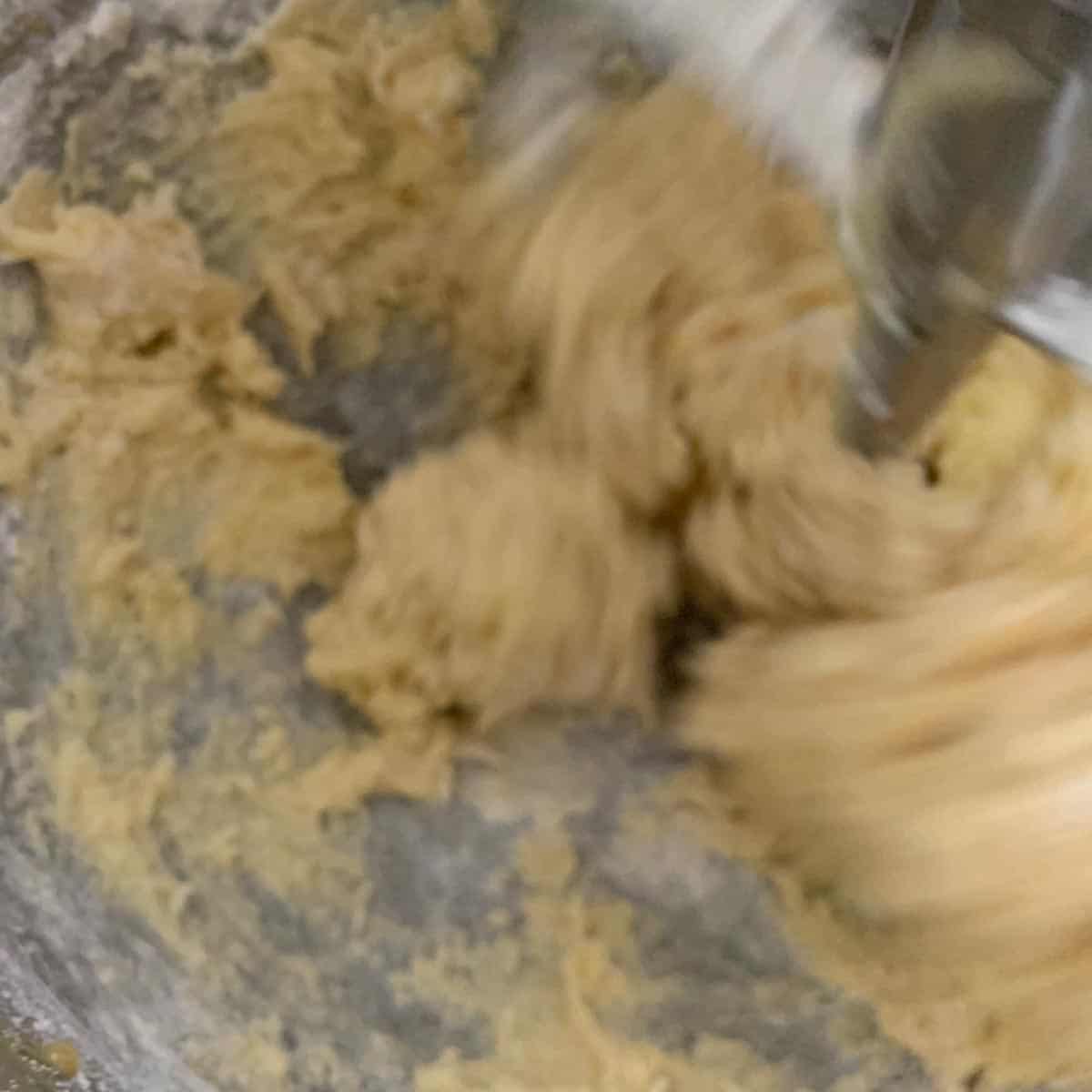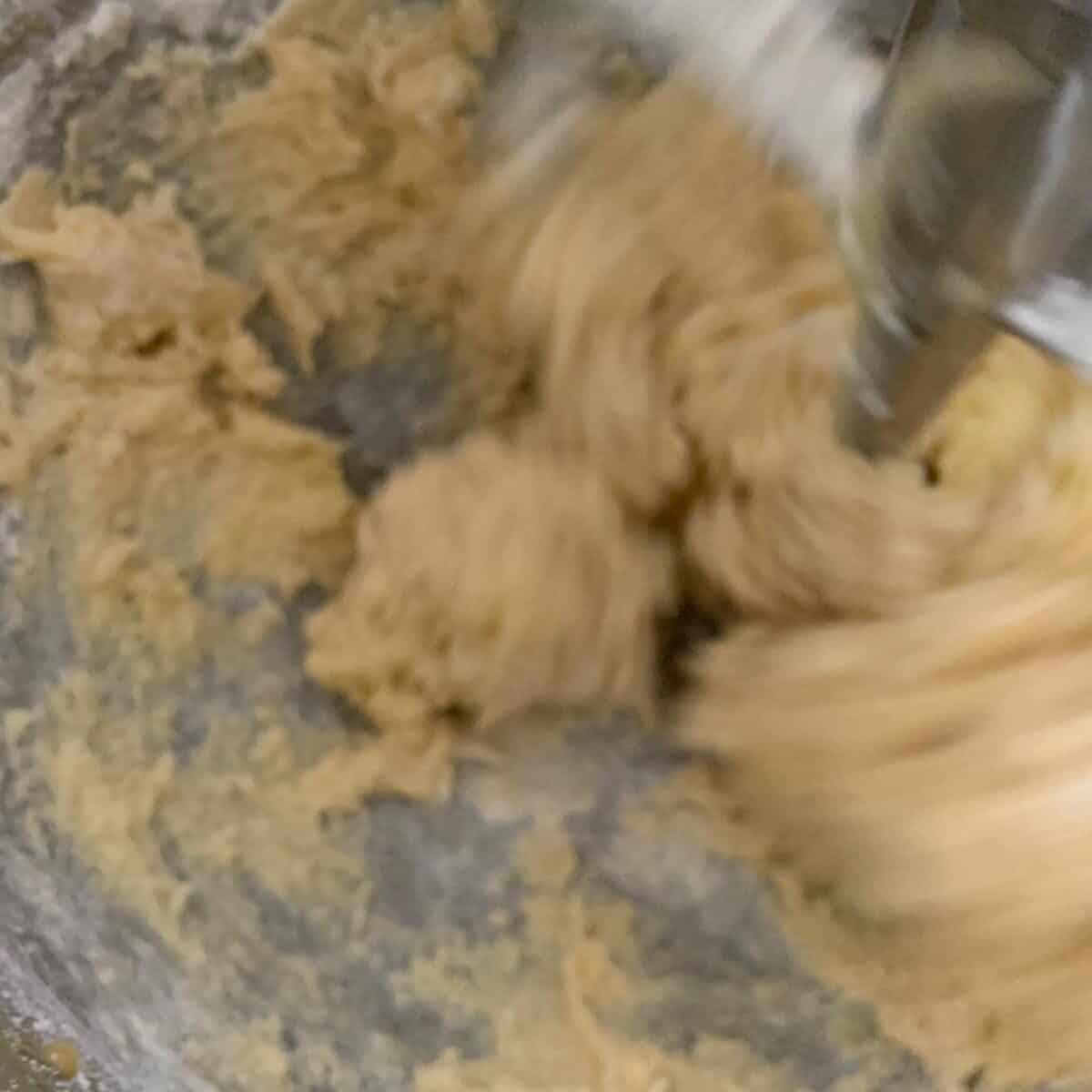 Scrape into a plastic bag or container and refrigerate for at least one hour or more. Make sure the dough in stored in an air tight contained.
When ready to bake, remove dough from the container and divide into 5 portions.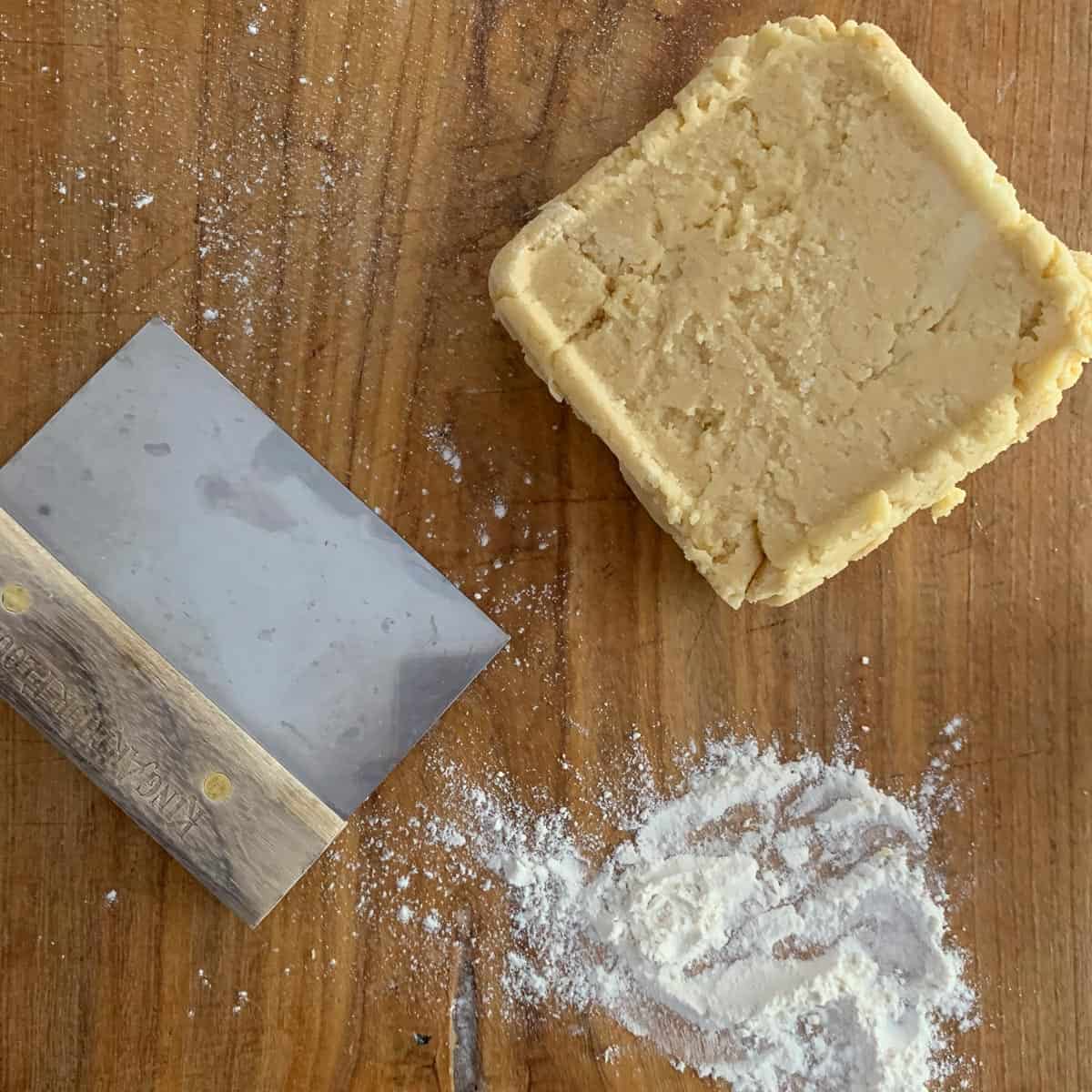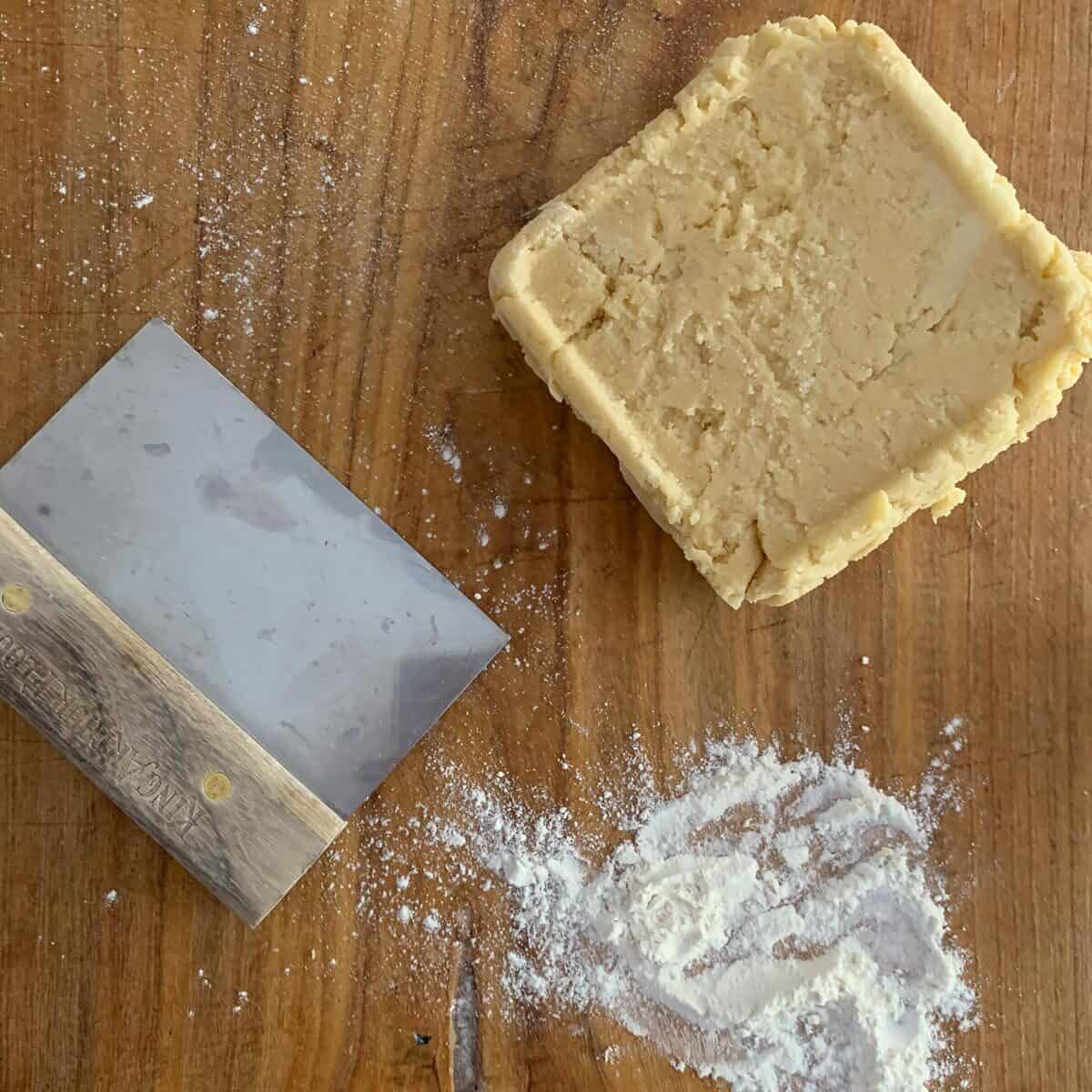 Roll each piece into a long log, about 1.5 inch thickness and then cut about 2 to 2.5 inches long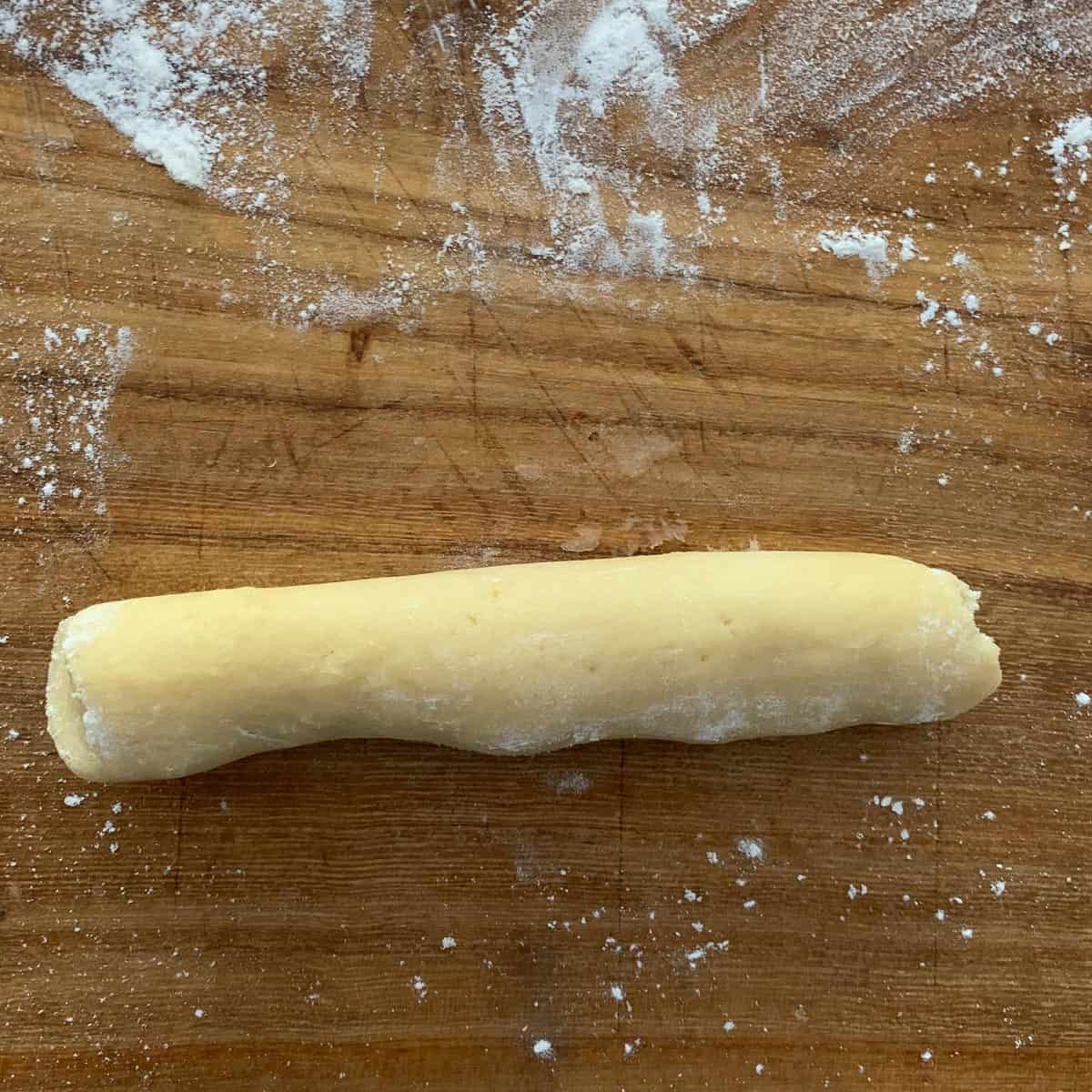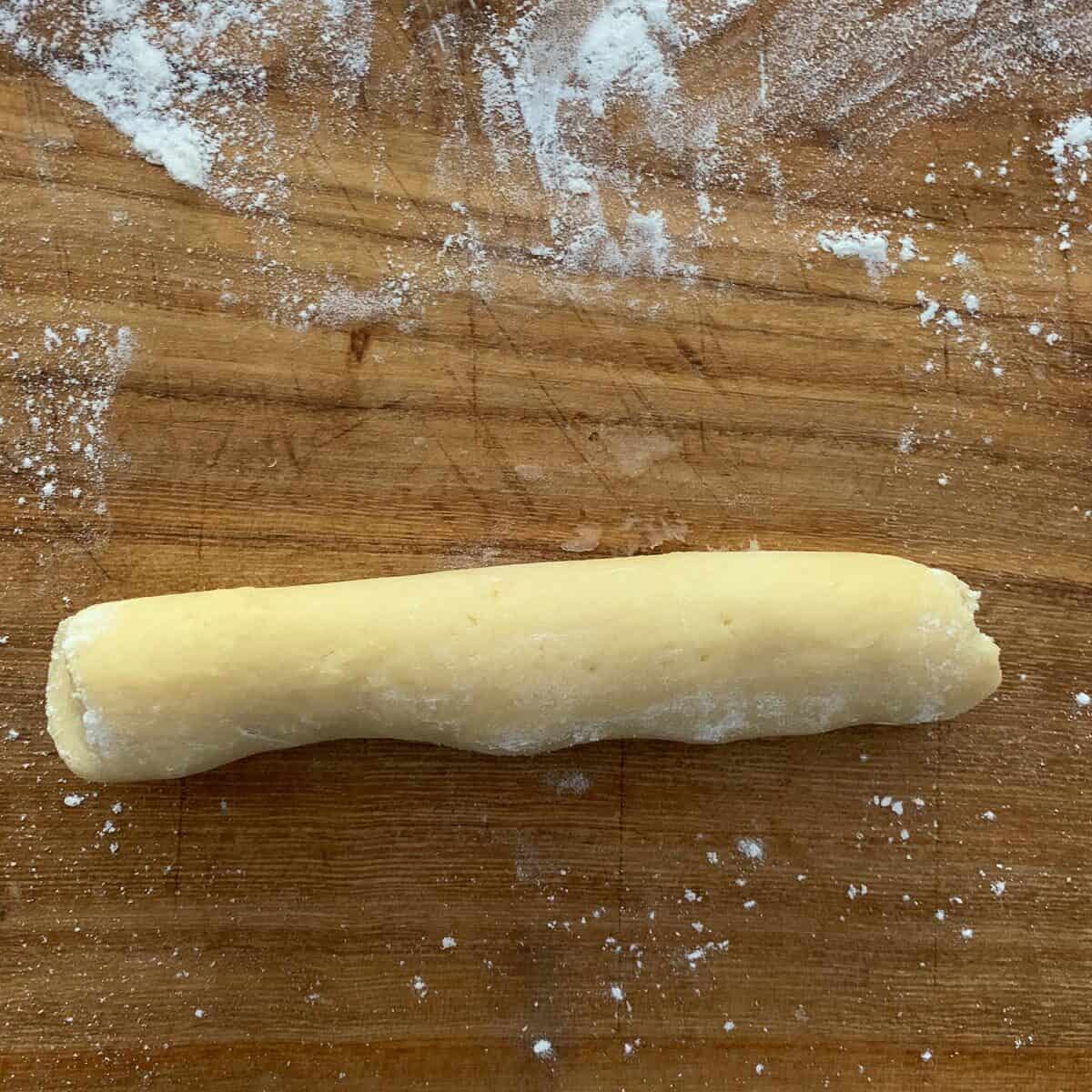 Paint the cookies with milk and then toss a few at a time with sesame seeds
Arrange on a parchment lined baking sheet and bake for about 15 to 20 minutes on center rack.
Unbaked cookies should not be warm to the touch - if the dough warms up too much, refrigerate for 30 minutes to 1 hour before baking.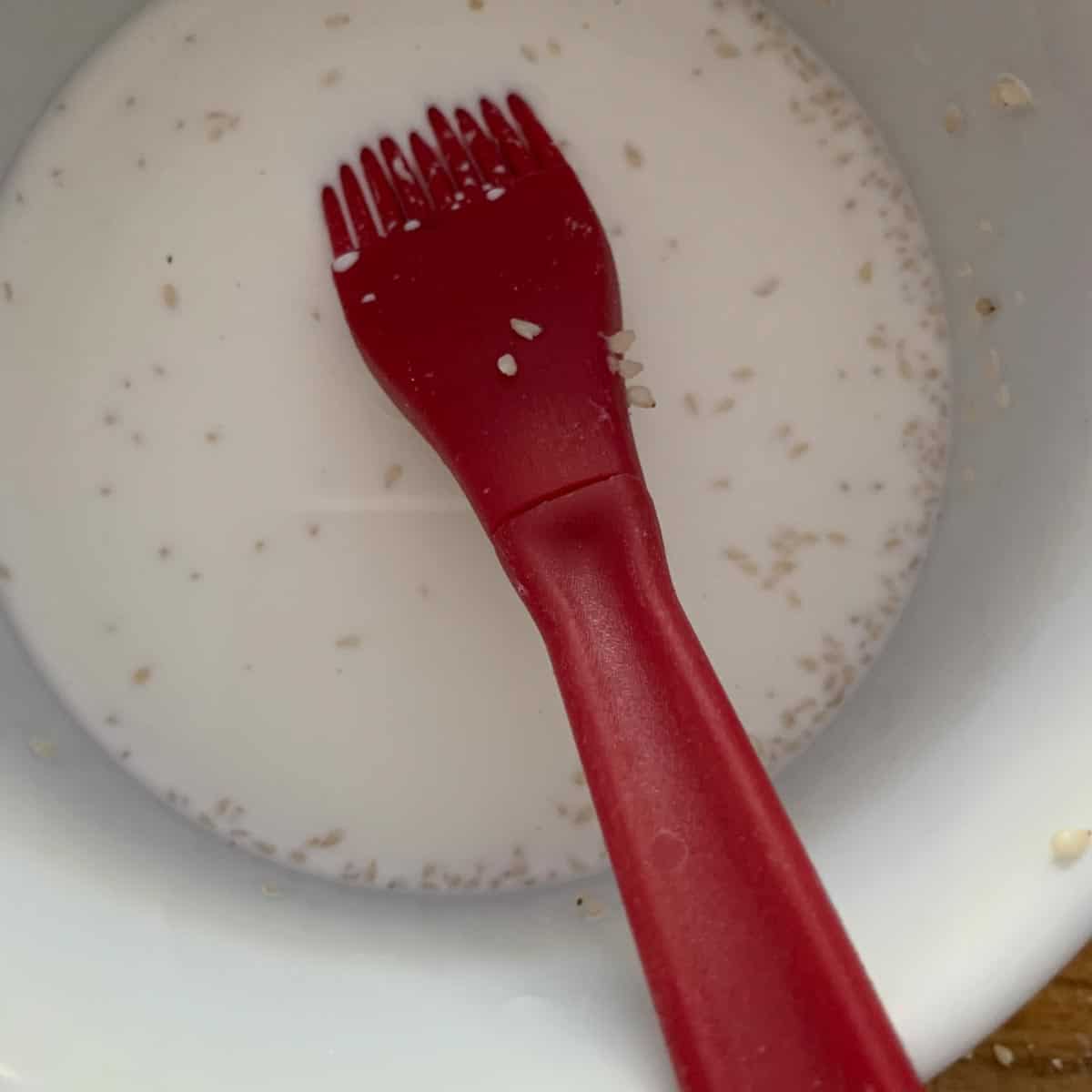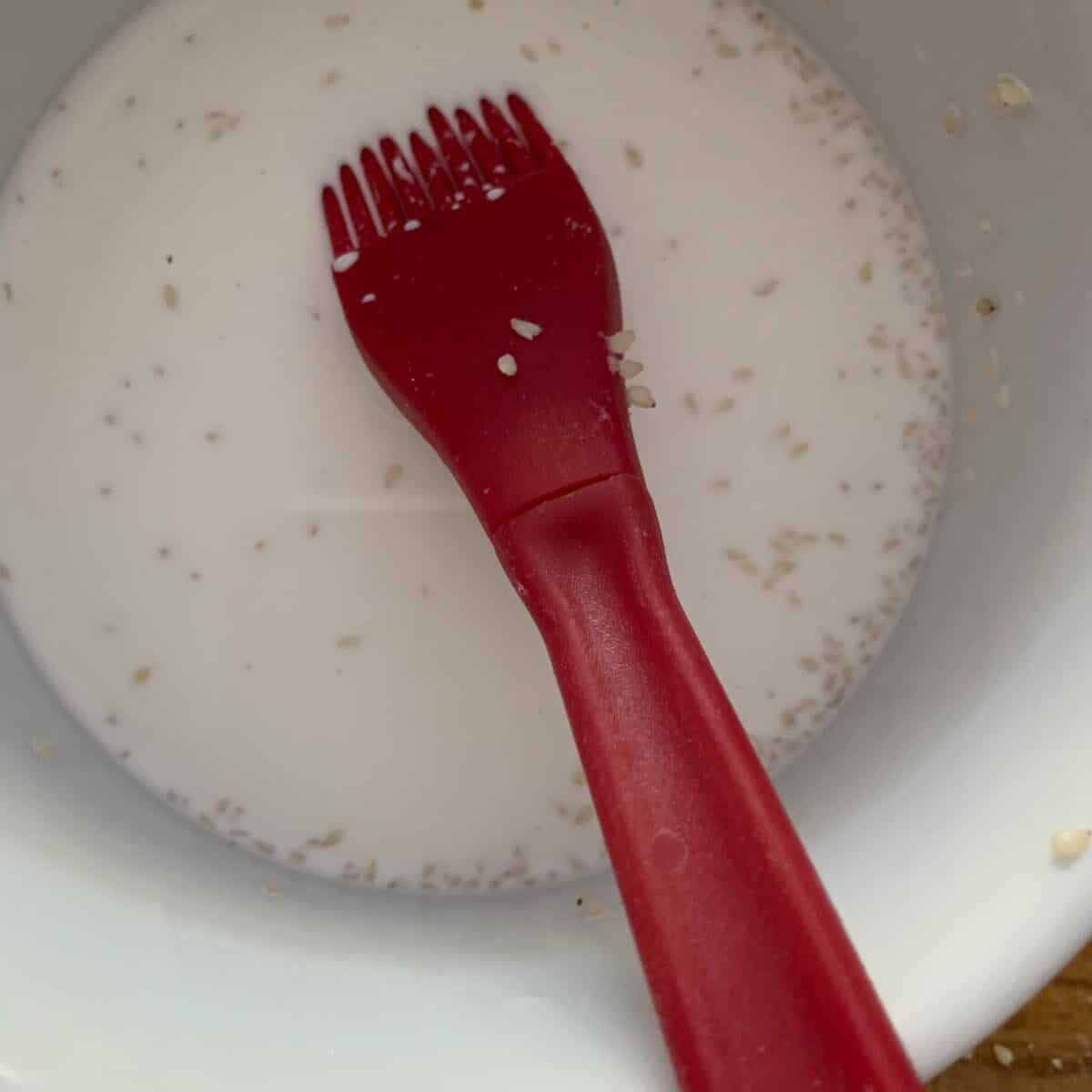 Bottom of cookies will be slightly browner than the top. Enjoy!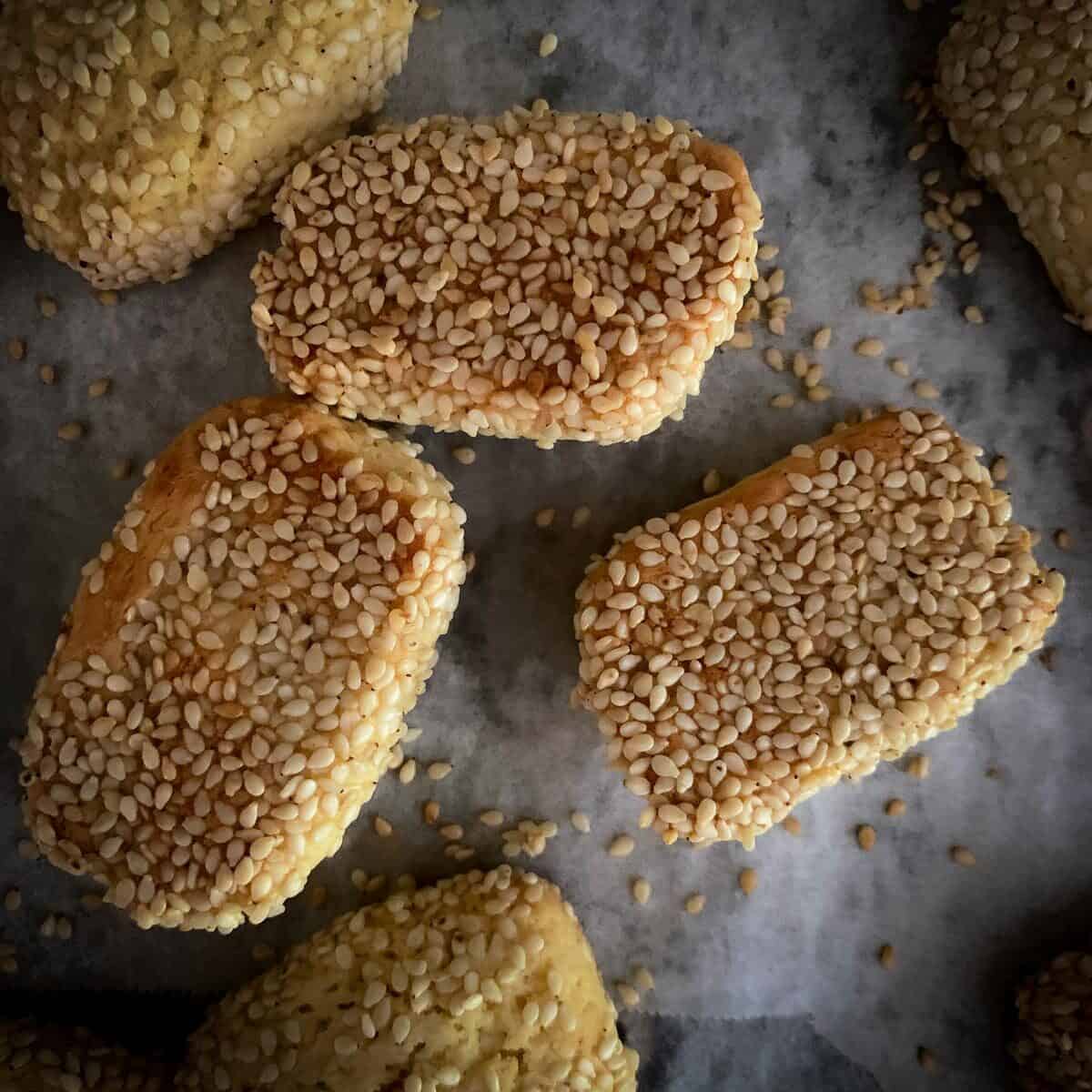 Shelf Life and Storage
Dough: Homemade cookie dough should be stored in small containers in the refrigerator for up to to four days or you can freeze for two months.
Baked cookies: Store in an airtight container for up to 2 weeks at room temperature or freeze for up to 6 months in a plastic freezer bag or other airtight container.
More Cookies to Try
📖 Recipe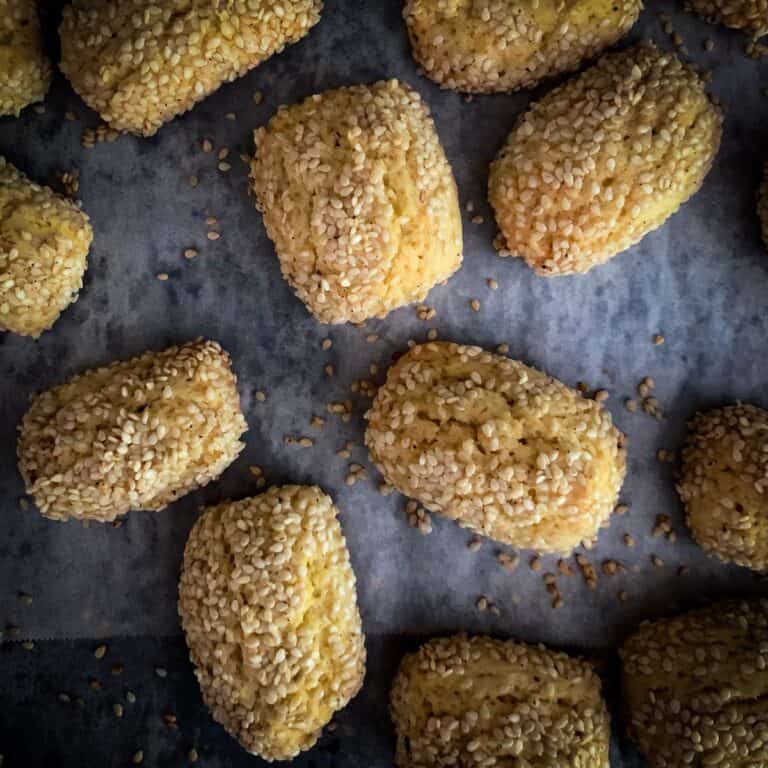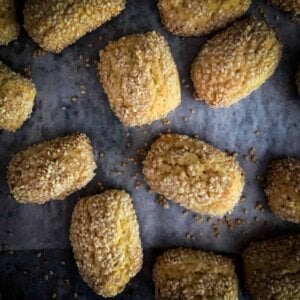 Italian Sesame Cookies
Makes about 4 to 5 dozen small cookies. Serving size is approximately 3 cookies
Ingredients
3.5

cups

flour

sifted (can add more if dough is very stick), plus more to flour counter when rolling.

1

teaspoon

baking soda

¼

teaspoon

salt

1

cup

unsalted

2 sticks

¾

cup

sugar

3

large

eggs

1

tablespoon

vanilla extract
For Topping Cookies
1.5

cups

sesame seeds

up to 2 cups

½

cup

milk
Instructions
Combine flour, salt, and baking soda in a small bowl and set aside.

In the bowl of a standing mixer, beat butter and sugar until lightened (about 2 to 3 minutes)

Add eggs one at a time and beat until combined before adding the next one.

Add vanilla and beat until combined.

Add flour mixture and mix until just combined. May add a little more flour if dough is overly soft. Should be like a stiff but somewhat sticky cookie dough.

Remove mixture from bowl and add to a plastic bag or storage container and refrigerate for at least 1 hour or overnight to completely firm up.

About ½ hour before the dough is removed from the refrigerator, preheat the oven to 400 degrees.

Cut dough into about 4 or 5 equal pieces and then roll each piece into a rope about an inch to 1.5 inches thick on a lightly floured counter. May use additional flour if dough is too sticky.

Cut each rope into 2 to 2.5 inch cookies and set aside on tray.

Pour sesame seeds into a pile on the counter.

Top the cookies with sesame by brushing with milk and rolling the cookies, a few at a time, in the sesame seeds.

Cookies should still be firm to the touch - if they are warm and/or too soft, refrigerate the unbaked cookies for about 30 minutes to 1 hour before baking.

Place on parchment lined cookie sheet and bake for about 15 to 20 minutes.
Notes
Cookie dough may be made a few days in advance provided it is stored in an airtight container and refrigerated. Homemade cookie dough should be stored in small containers in the refrigerator for up to four days or freeze for two months.
Baked cookies can be frozen for up to 6 months. 
Nutrition
Calories:
259
kcal
Carbohydrates:
25
g
Protein:
5
g
Fat:
16
g
Saturated Fat:
7
g
Polyunsaturated Fat:
3
g
Monounsaturated Fat:
5
g
Trans Fat:
1
g
Cholesterol:
53
mg
Sodium:
100
mg
Potassium:
95
mg
Fiber:
2
g
Sugar:
8
g
Vitamin A:
335
IU
Calcium:
126
mg
Iron:
3
mg
Interested in More Recipes?
SUBSCRIBE to get recipes delivered to your email 🙂