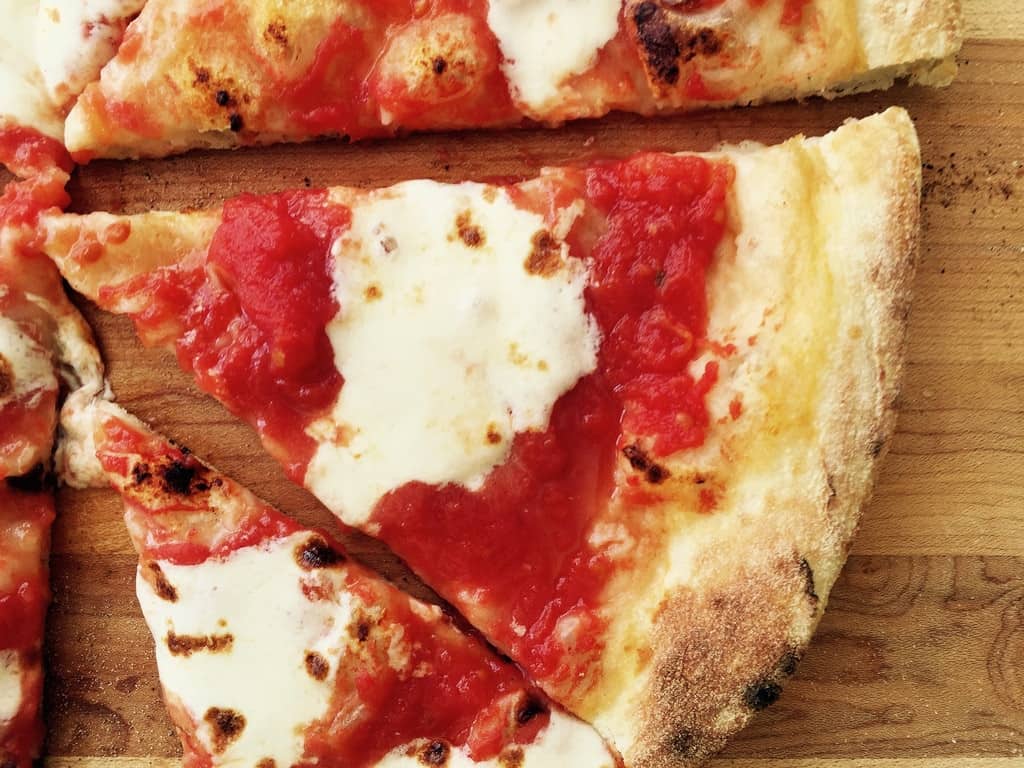 Note: I received no compensation for this post; all opinions are my own and I'd just like to share my experience although if you click on "resources tab" and buy through my Amazon store, I receive a small percentage of each sale.
Hello there! It's been a while, and I miss my little bloggie. I've still been cooking, baking, and answering pizza questions but not posting too much for a number of reasons. But I'm hoping to get back into something more regular.
The big news for this post - something that a pizza dork like me gets SUPER excited about - is my favorite Christmas present this year: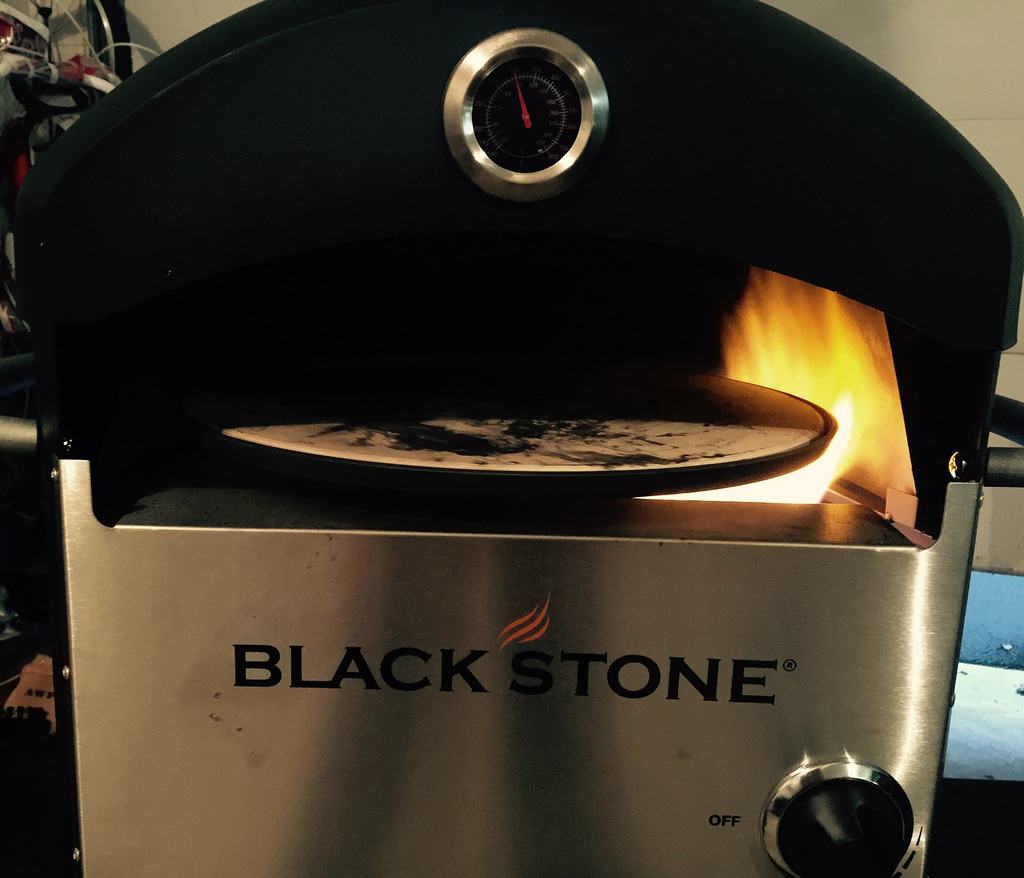 Oh yessssss!!! My own pizza oven! How exciting is that? But even more exciting are the facts that:
it is way more affordable than most pizza ovens
it fairly portable (as much as any propane-fired BBQ on wheels would be)
it cooks a pizza in 90 seconds. Yes that's right NINETY as in one point five minutes. That's not a typo!!
it only takes me 10 minutes to warm it up.
And here is the process:
I used my favorite NY pizza dough recipe found HERE . I have also used a beautiful recipe for Neopolitan pizza using Caputo's Chef's 00 flour. This is rumored to be the same as the Caputo's Pizzeria flour, milled specifically for baking temperatures over 700 degrees.
I followed the usual process except I accidentally left the dough out for a few hours after kneading/mixing. I usually divide and put the dough balls right into plastic containers after mixing. Then, I place the dough balls into the refrigerator for 1 to 3 days.
The dough came great as usual but lighter and more like a Neopolitan style pizza. Neopolitan pizzas are charred on the bottom and lighter and fluffier around the cornice.
I used 7/11 ground tomatoes (Stanislaus) and topped it with bits of fresh mozzarella (not too much or your pizza will be watery!) Only thing missing is the fresh basil, but alas tis not the season for fresh basil and so I was out of it.
Here are more pictures of my results: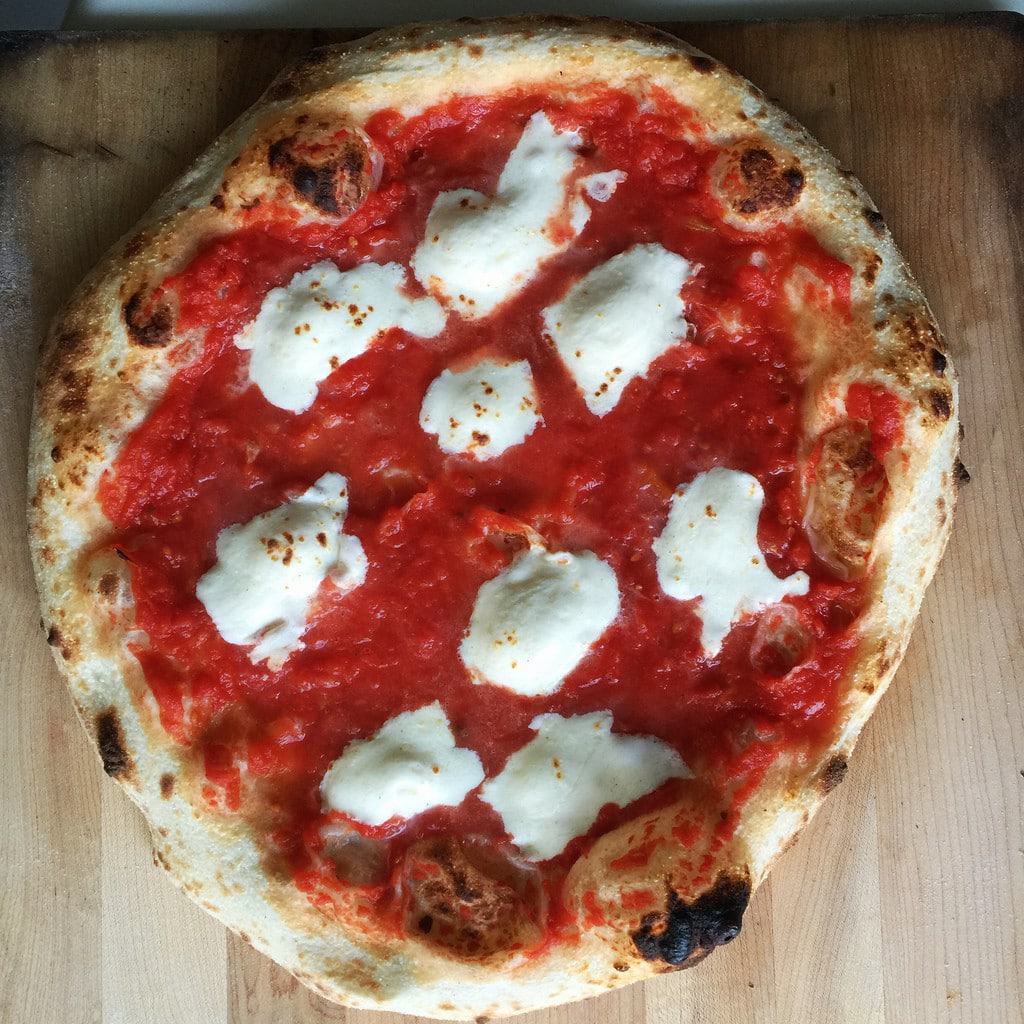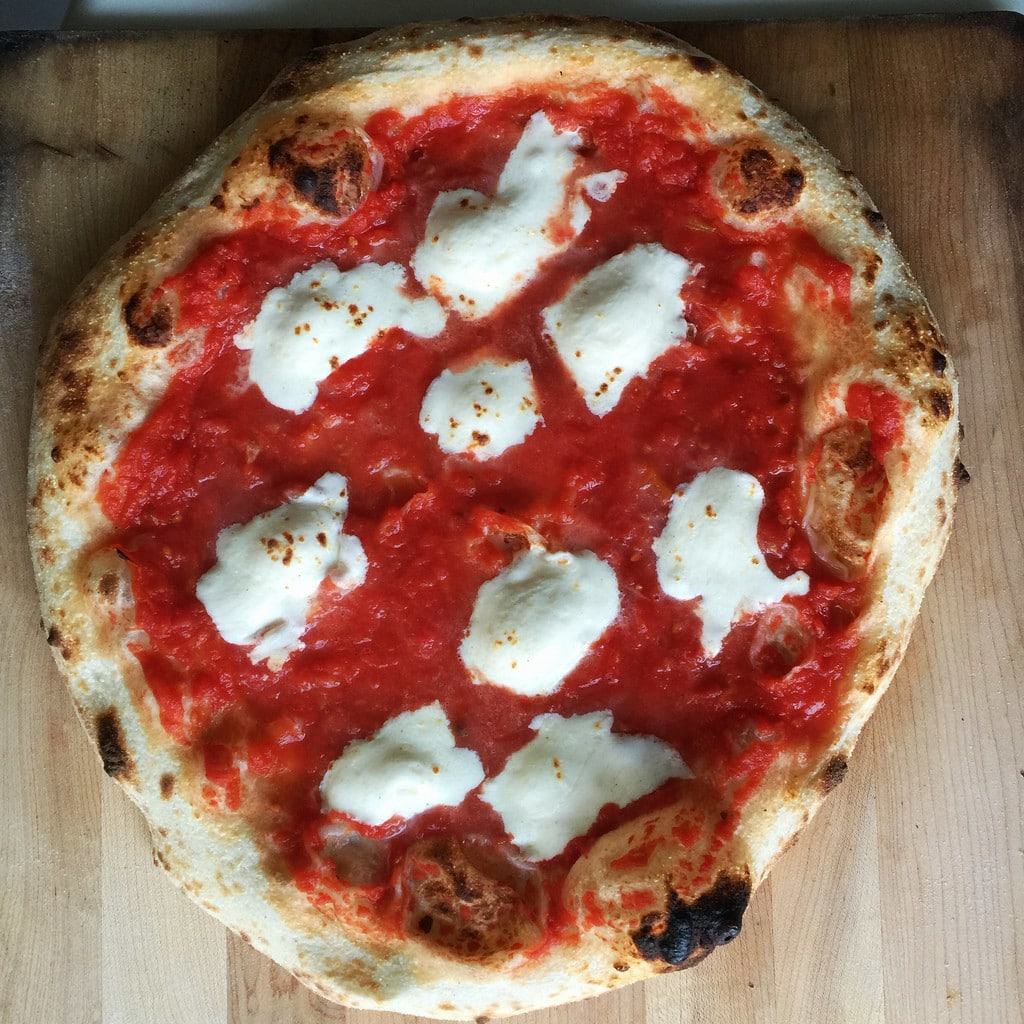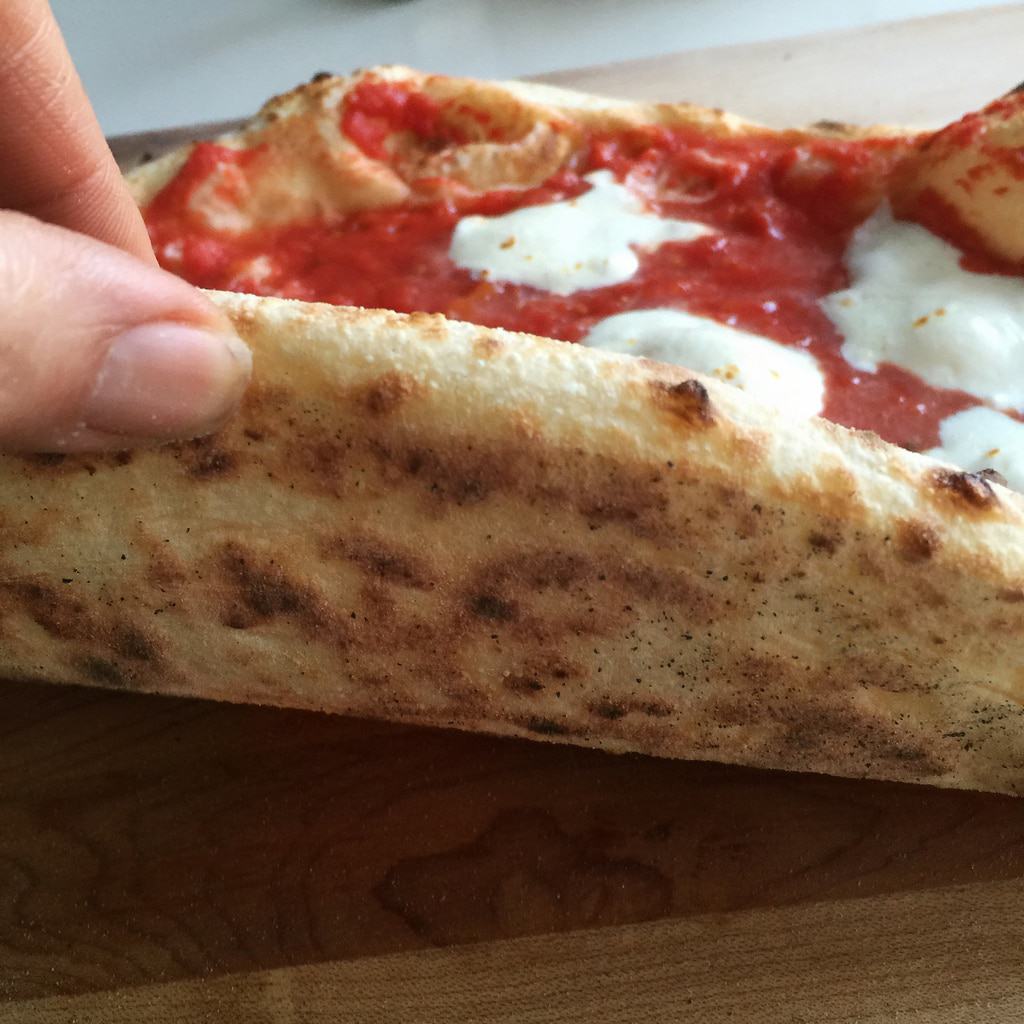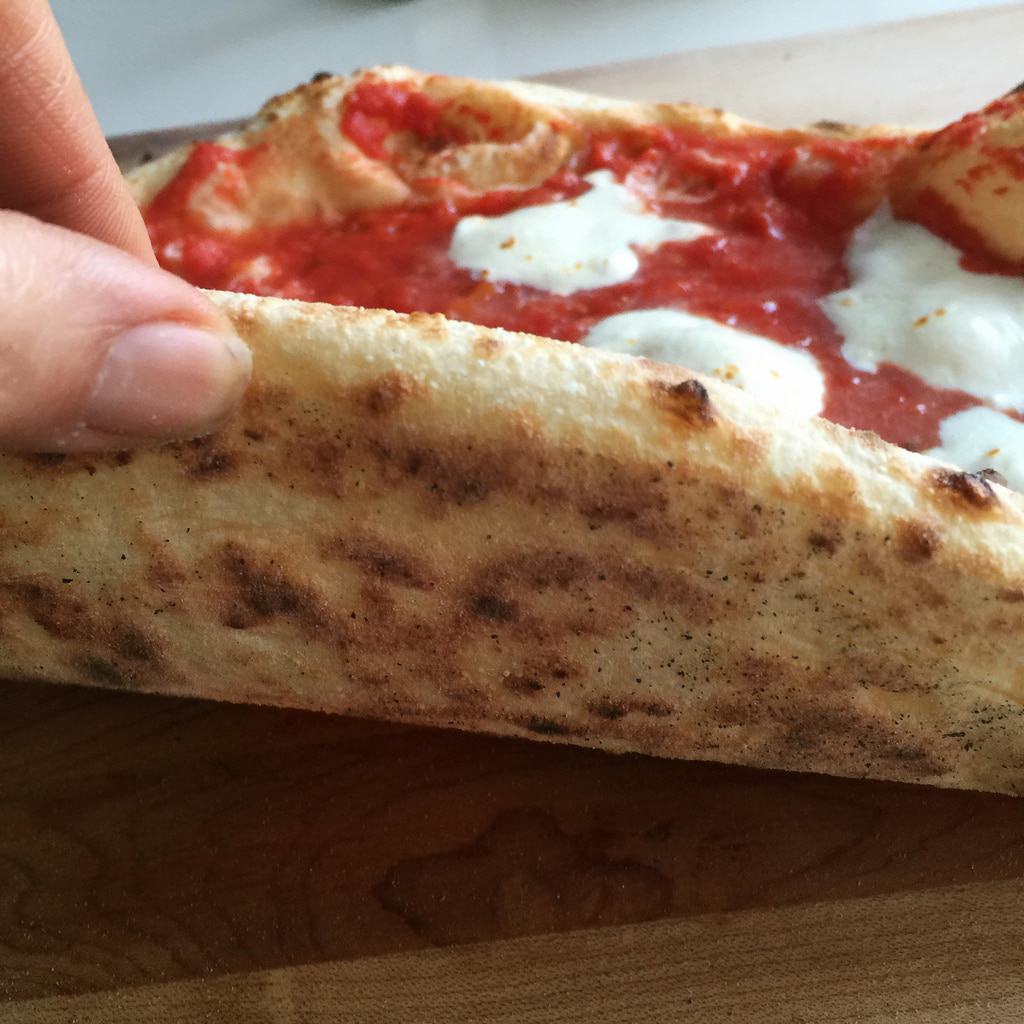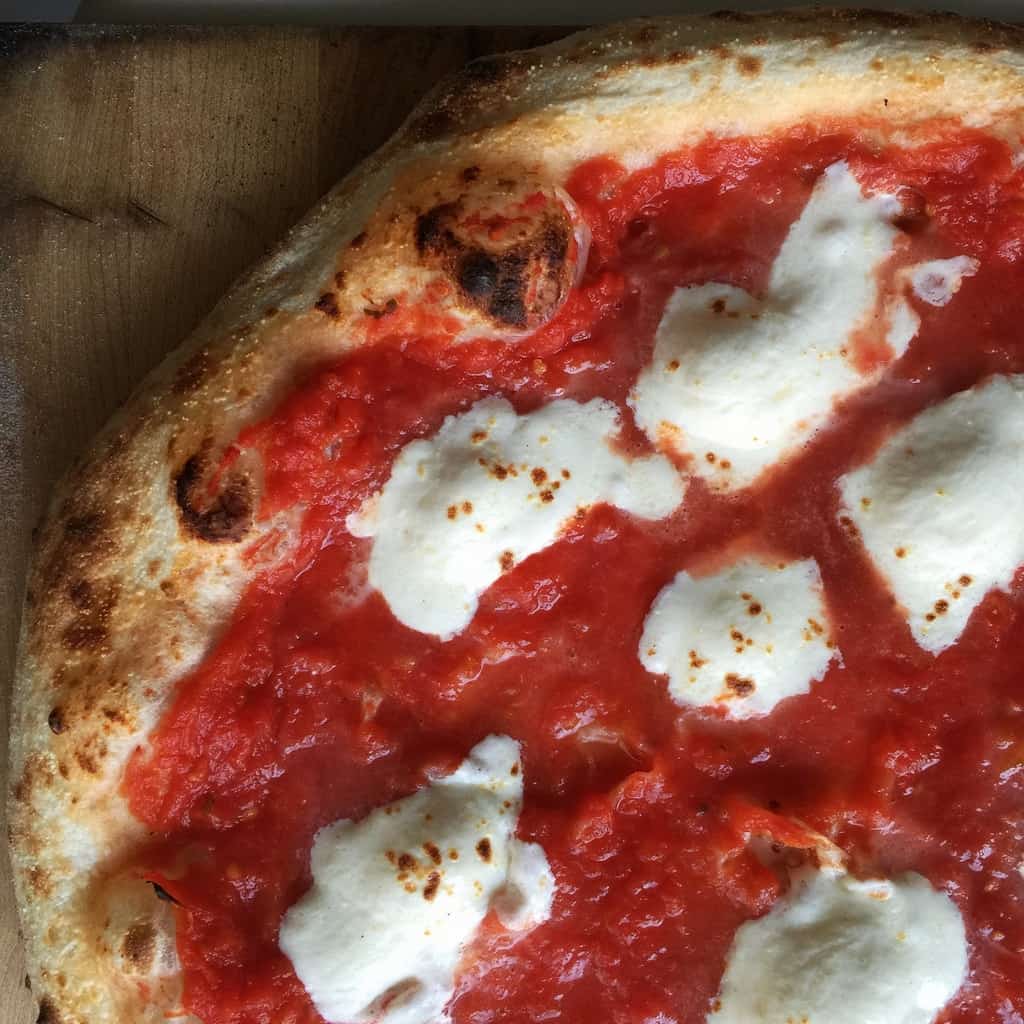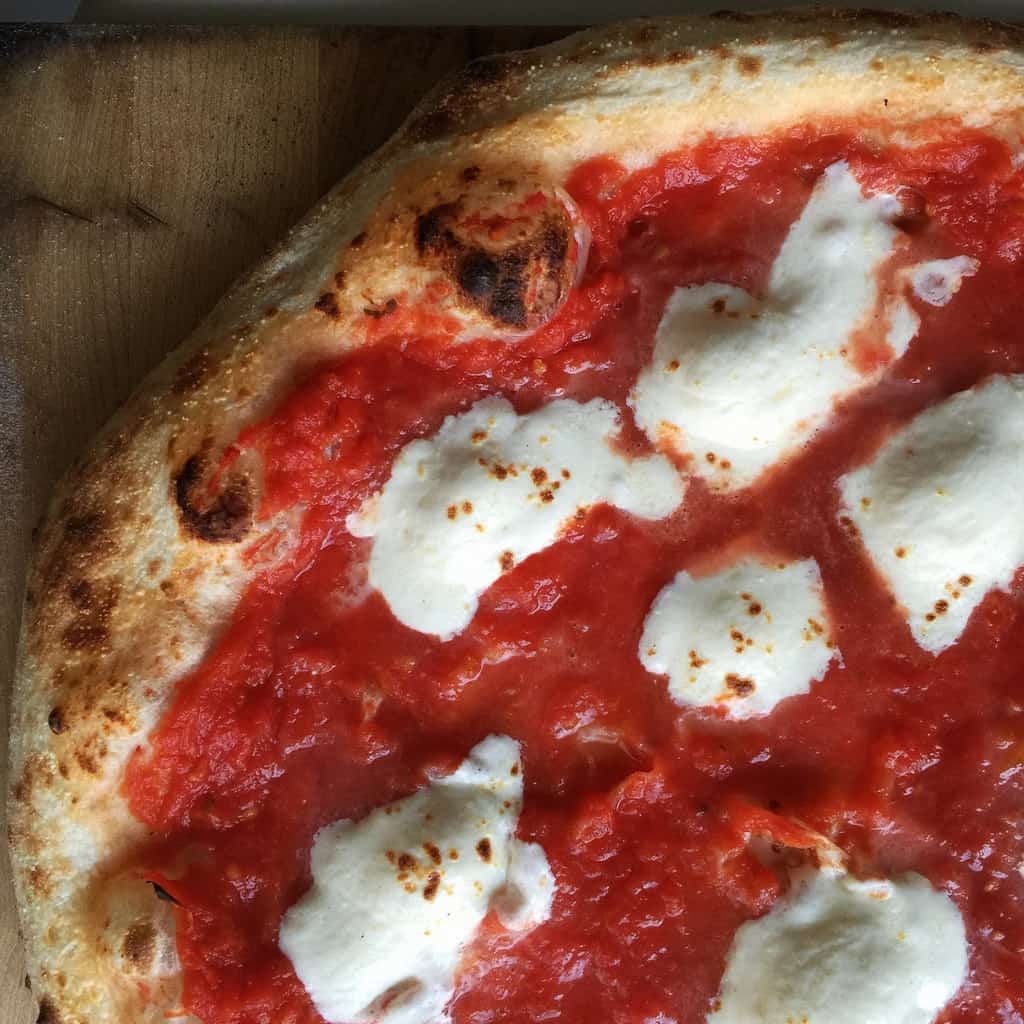 And finally, a shot of the oven, which is in my garage for the winter and looks like a BBQ: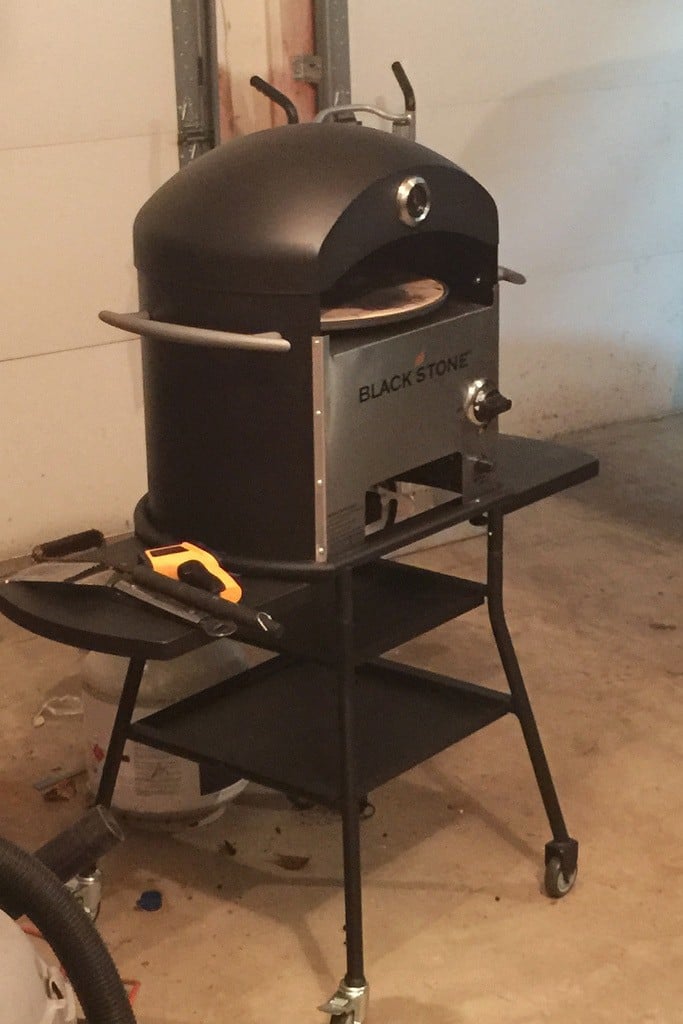 My tips for using the Blackstone:
Preheat the Blackstone oven for at least 10 mins. Turn the stone-rotating mechanism on so that the stone heats evenly and position the flame-regulating dial to approximately the 4-o'clock position to get the ideal temperature that browns both the top and bottom of the pizza pretty evenly
Practice using a pizza peel as I'm not sure how you would transfer the pizza into this otherwise (using a pizza peel is easy - if I can do it, you can do it! just remember to flour it well). Try using rice flour to flour your pizza peel because it doesn't burn as much as regular flour and semolina
An IR (infrared) temperature gun for cooking can help you understand baking temperatures and ensure that the stone is heated sufficiently (not really necessary but interesting)
From what I understand, the temperature gage on the unit is measuring air temp inside the unit not the stone temperatures. My stones get to an impressive 800 and 900 degrees F within 10 mins!