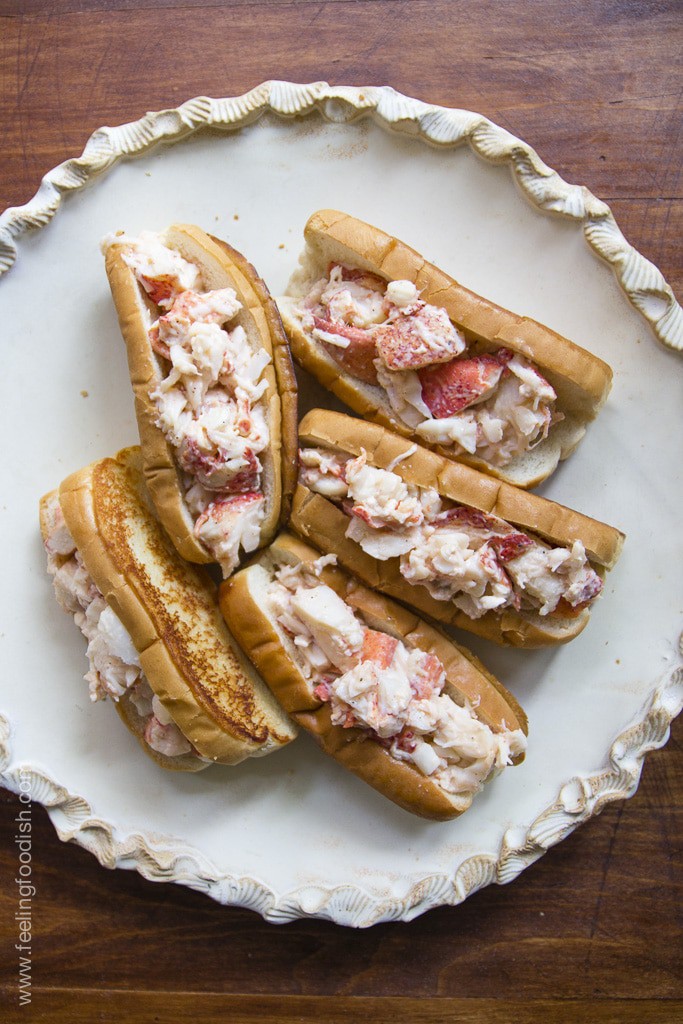 Here's another recipe that has been on my want-to-make list for a while. The last time I had a lobster roll, I was in Kennebunkport in Maine. It was delicious!
And so, with all of the 4th of July sales, lobster was a bit of a deal (if you could ever call it that!) at the local market today.
Time to make New England lobster rolls!
Now, I took a short cut and had the lobsters steamed at the store. It you want to do them yourself, you must fill a large pan with 1 inch of water and place a rack on the bottom or use some aluminum foil that has been bunched up and shaped into a figure 8 shape. Add the live lobster and steam for 15 minutes.
When the lobster is cooked, break off the tails and the claws and then discard the body and head.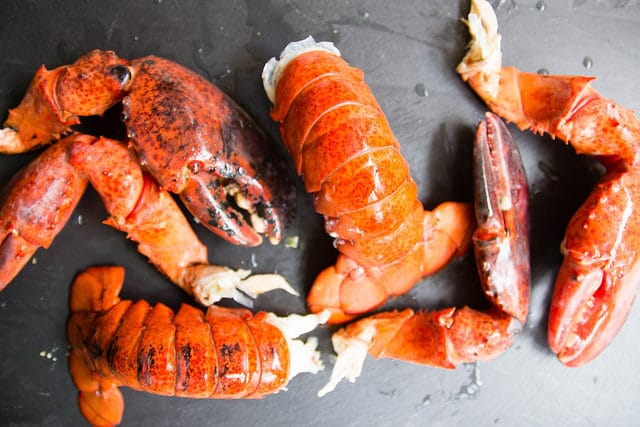 Now, I think because my lobsters were so darn big, getting that meat out was messyyyyy. Next time, I will do that outside, on the deck and then hose down the deck...but mission accomplished.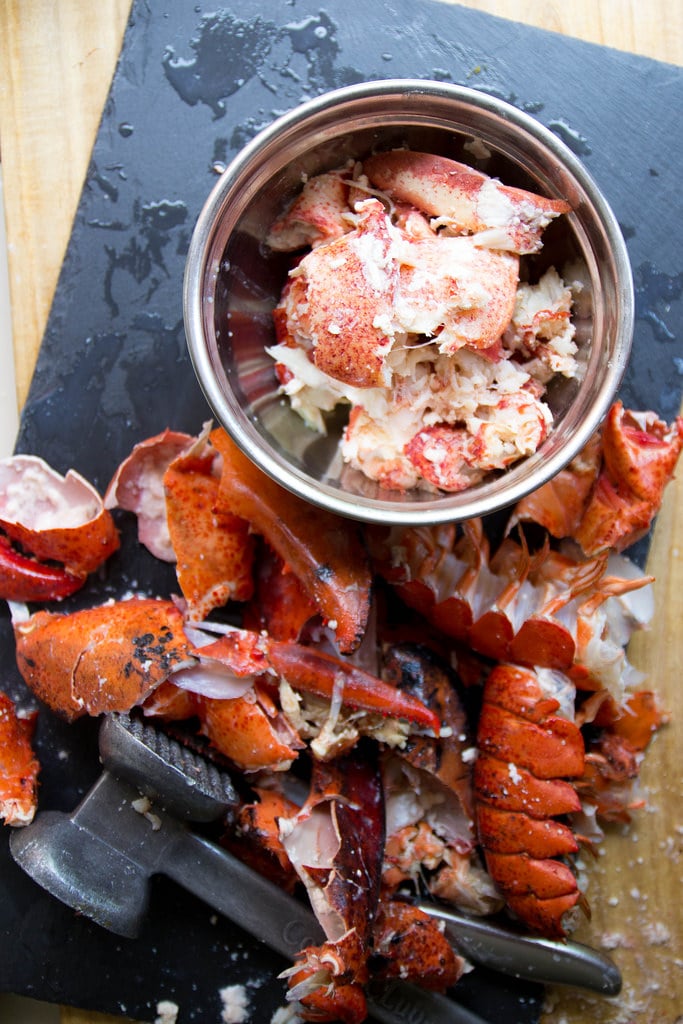 It seems that authentic lobster rolls and fairly simple (at least some people think so), and so these are unadulterated and simple. That really works for me and it really allows the lobster flavor to stand out.
There is just enough mayo to lend a bit of flavor and then a dusting of black pepper. That's it!
Brush your buns with melted butter and then grill them up to brown them/toast them.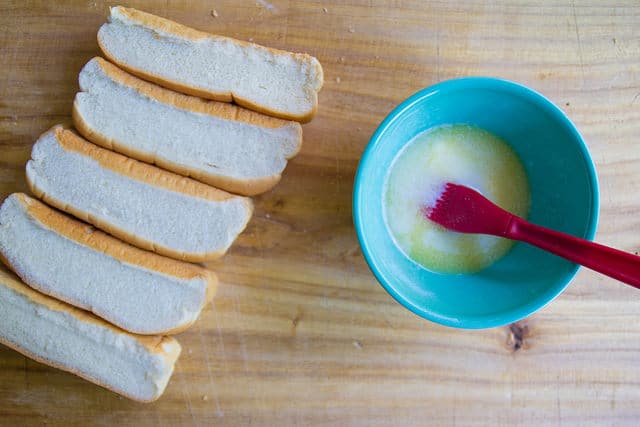 Fill the buns up with the chilled and dressed lobster meat and you are ready to eat my friends.
This got a huge thumbs up!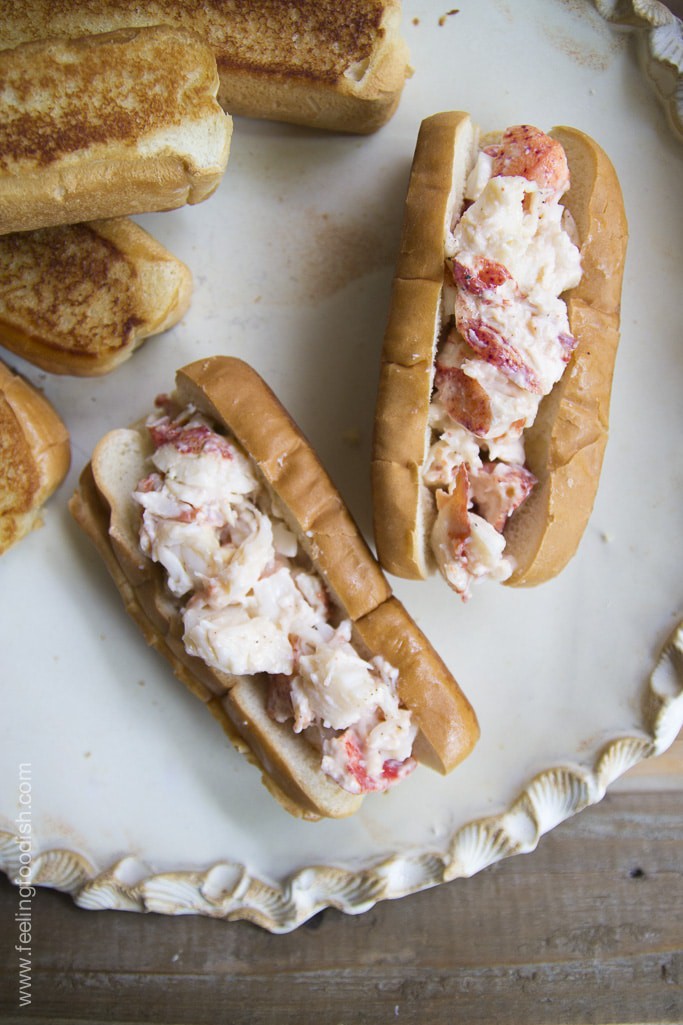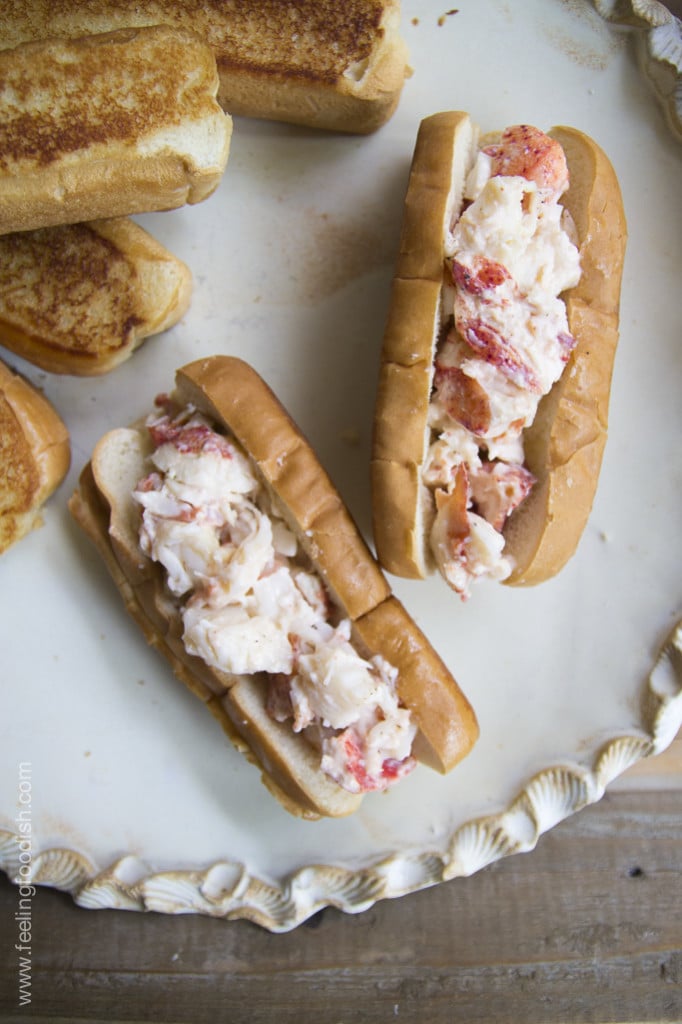 📖 Recipe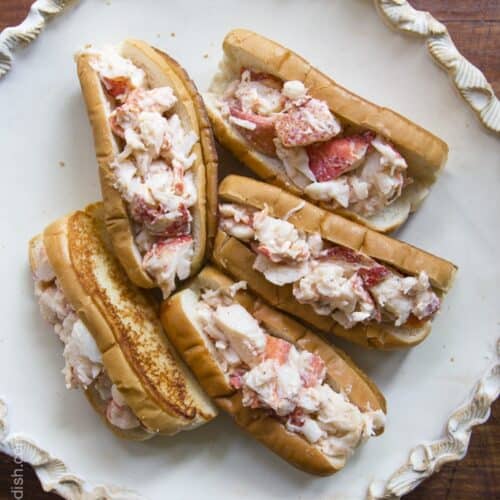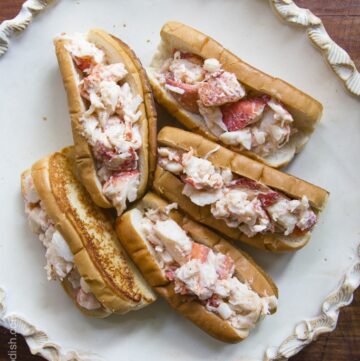 New England lobster rolls
A simple and delicious recipe for New England style lobster rolls
Ingredients
20

ounces

lobster meat

3

tablespoons

mayonnaise

¼

teaspoon

fresh ground black pepper

3

tablespoon

butter

melted

6

New England style hot dog rolls
Instructions
remove claws and tail from lobster and discard body and head

remove meat from claws and lobster tail using mallot to crack shells from claws. To remove meat from tail, pull off the circular end pieces located on the very bottom of the tail and then insert fork to push meat out the other end

chop meat coarsely and then toss in bowl with 3 tablespoons mayonnaise

season with fresh ground black pepper to taste and then place in refrigerator to chill at least 20 minutes

melt butter over low heat in small pot

brush each side of rolls with melted butter and then grill over medium heat until each side is lightly browned

fill rolls with lobster/mayo combination and enjoy!
Nutrition
Calories:
283
kcal
Carbohydrates:
19
g
Protein:
20
g
Fat:
14
g
Saturated Fat:
5
g
Polyunsaturated Fat:
4
g
Monounsaturated Fat:
4
g
Trans Fat:
0.3
g
Cholesterol:
138
mg
Sodium:
684
mg
Potassium:
261
mg
Fiber:
2
g
Sugar:
3
g
Vitamin A:
184
IU
Calcium:
122
mg
Iron:
2
mg
Interested in More Recipes?
SUBSCRIBE to get recipes delivered to your email 🙂