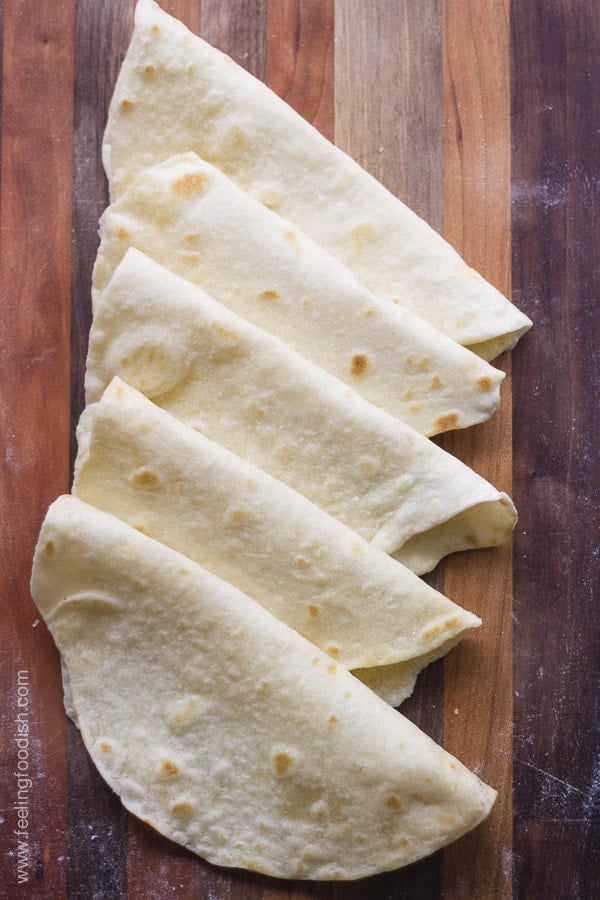 I could not wait to try this recipe. Yesterday, I tried out a different tortilla recipe because I forgot that I had saved this one. The tortillas were good, but weren't much different than my pocketless pita recipe in terms of flavor, which is not a bad thing, it's just that I was looking for something that tasted more like a real tortilla.
When I came across this recipe, I knew it would be different because (A) it has lard in it, and (B) it uses milk, which tenderizes breads. And, yes, these were good!!
Now, the lard part.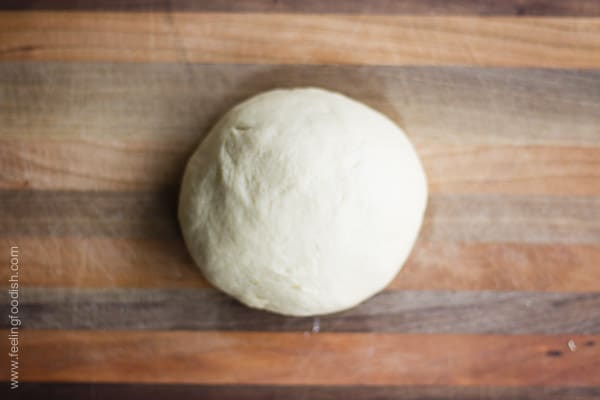 I never in my wildest dreams thought I'd be cooking with lard. Ever. But, I happened to pick some up a few weeks ago in anticipation of making an Italian pastry called a sfogliatelle. Have you ever heard of them? They look like little clam shells and are full of a sweetened ricotta based cream. But that's another recipe for another time, assuming I am even halfway successful some day.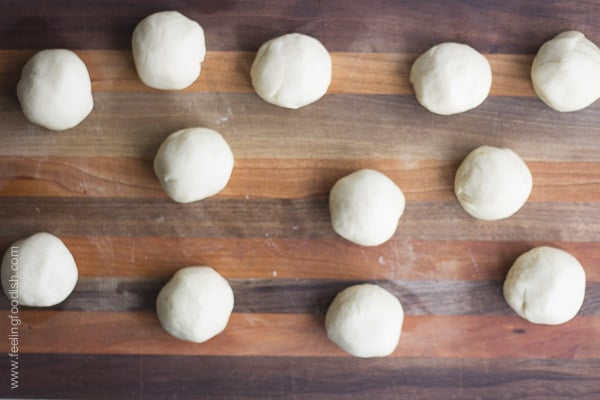 Speaking of lard, I recently watched the movie called "Living on one dollar a day". Have you heard of it? It's about college students who go the Guatamala, and immerse themselves in the local culture by living within a typical budget ($1/day), and farming for a living. It was quite an eye opener to learn that for many of the inhabitants, the most economical way to get enough daily calories is to buy bags of lard and add this to their beans and rice. To read more about them or donate, please see their website, Living On One.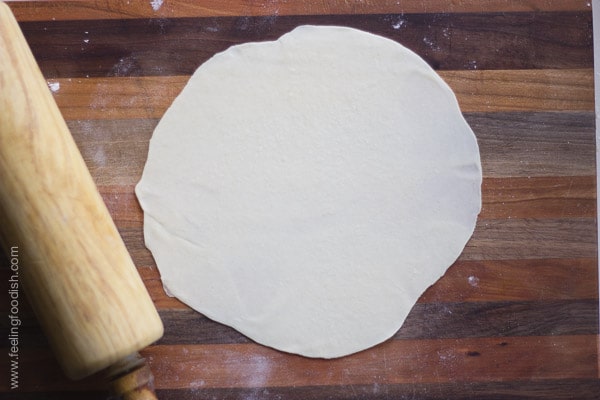 This recipe is from The Fresh Loaf site, which is a haven for bread enthusiasts. I loved to read the story of these tortillas and the fond memories that the author had of them growing up.
This is one of those recipes that needs to be shared!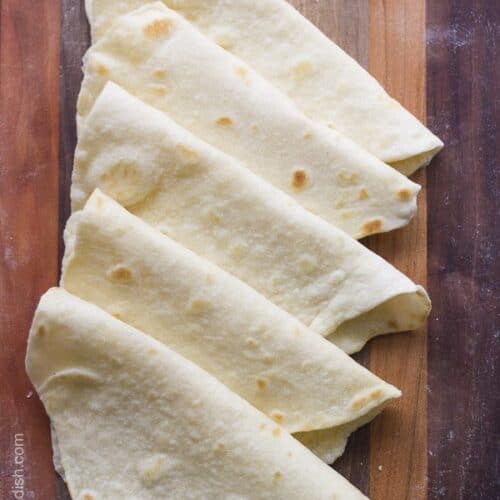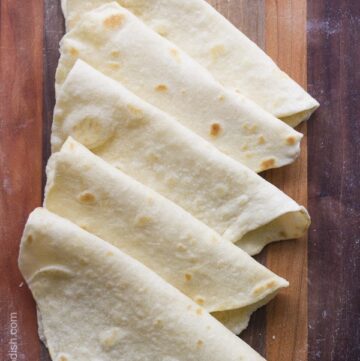 homemade flour tortillas
Ingredients
2

cups

all purpose flour

½

teaspoon

baking powder

½

teaspoon

salt

¼

cup

lard or vegetable oil

¾

cup

warm milk or water
Instructions
Add flour, baking powder, and salt to the bowl of a standing mixer and stir to combine

Add lard to the flour mixture and use a fork to combine so that the mixture is dry and crumbly

Slowly add milk or water and beat dough on low speed for about 4 minutes

Divide dough equally into 12 small balls and let rest for 30 minutes

When you are ready to cook the tortillas, heat a pancake griddle over moderate heat (or use an electric griddle) and prepare to form the tortillas

Use flour to lightly coat top and bottom of each dough ball before rolling out.

Using a rolling pin, gently flatten the dough ball and then roll out in a very thin circle. It helps to roll gently and turn the tortilla often.

Place on preheated griddle or pan and flip when they start to bubble.

Do not overcook these as they will get too hard. The tortillas should remain very pale in color.
Nutrition
Serving:
1
g
Calories:
122
kcal
Carbohydrates:
16.8
g
Protein:
2.6
g
Fat:
4.8
g
Saturated Fat:
1.9
g
Cholesterol:
5
mg
Sodium:
105
mg
Fiber:
0.6
g
Sugar:
0.8
g
Interested in More Recipes?
SUBSCRIBE to get recipes delivered to your email 🙂