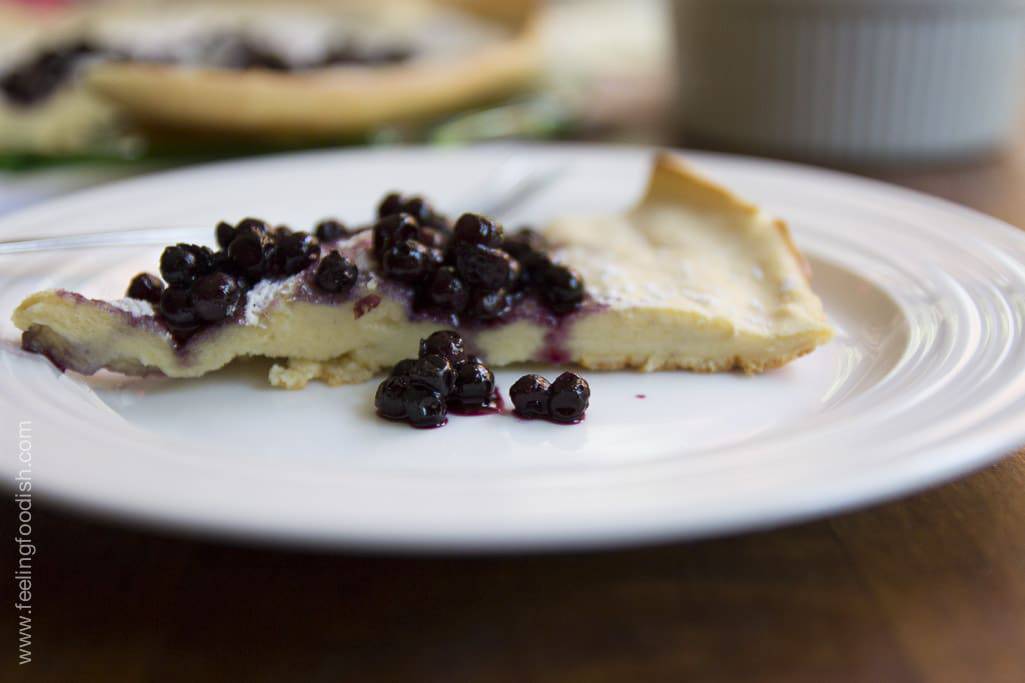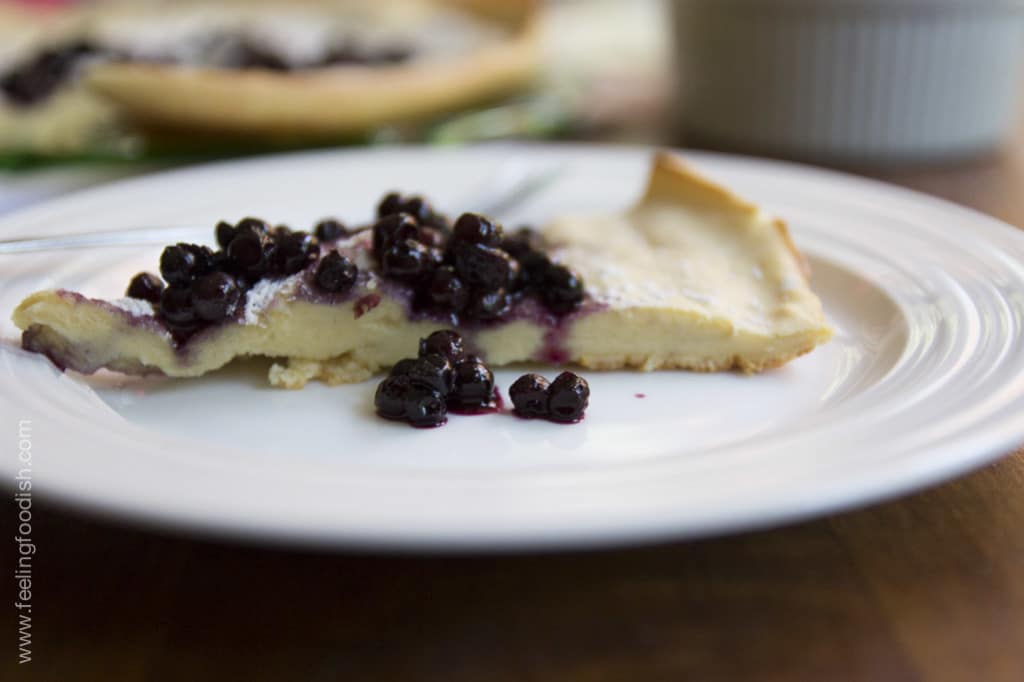 I know, another pancake/breakfast recipe! Sorry!
I've been on a breakfast kick lately.
I've been wanting to try making a dutch baby for some time now. They have always looked so good, but truth is, I always wondered how they compared to traditional pancakes. Well, I just found out. Really, they aren't much like traditional pancakes in my opinion.
The best way I can describe dutch babies are like super thick crepes. They are kind of eggy, which isn't a bad thing. I really enjoyed this dish and so did my kids. I'll definitely be making them again and soon.
We used Melissa D'Arabian's recipe to make this vanilla dutch baby and it was perfect just as is.
The only thing I'd change next time is to use fresh blueberries instead of frozen, which is all I had on hand.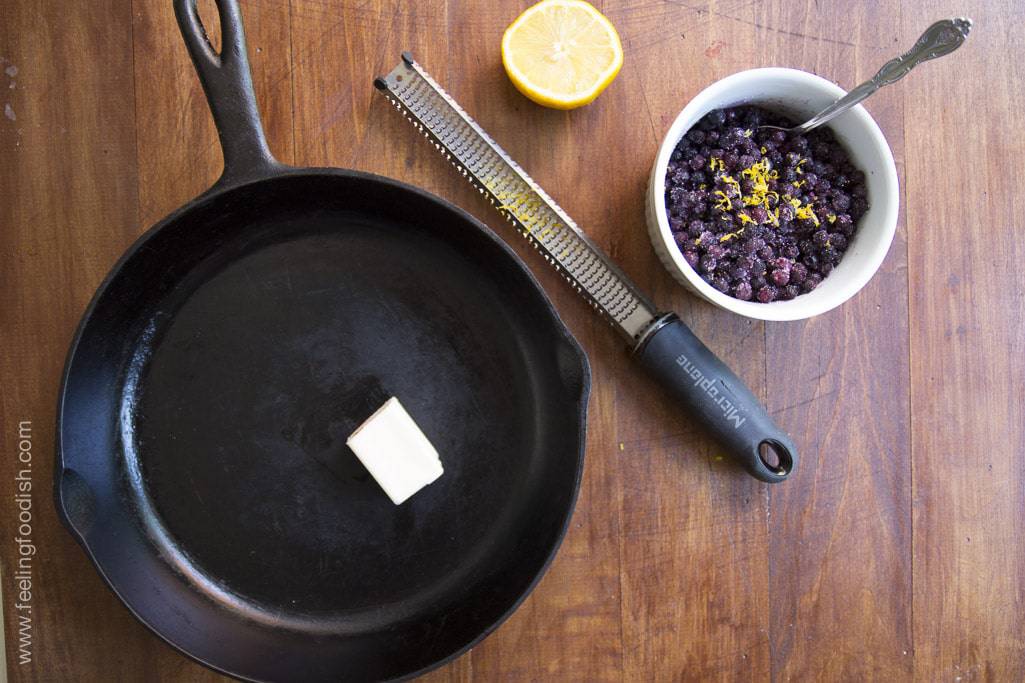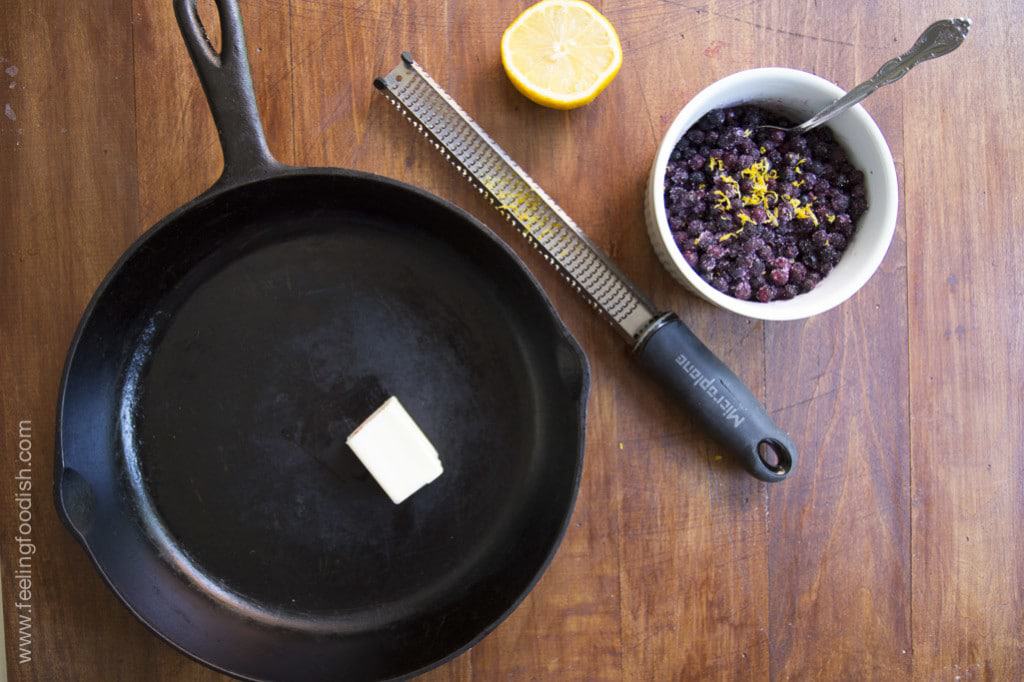 The dutch baby is supposed to cook for 20 to 25 minutes. Mine could have probably used a bit more time (I baked it for 20 minutes and it was on the pale side).
If you don't have blueberries on hand, try serving this with strawberries, blackberries, or raspberries. It would also be great with stone fruit like cherries, peaches, or nectarines.