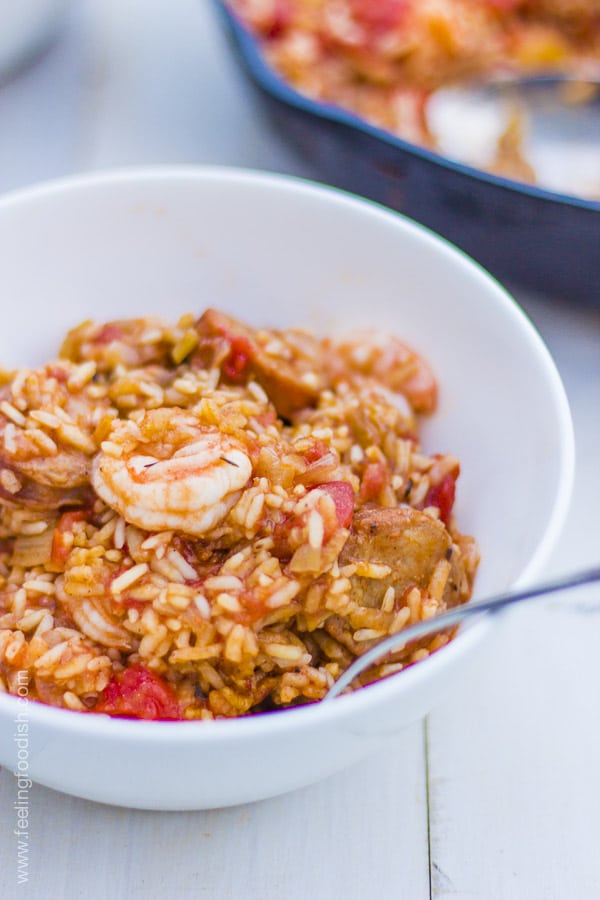 Have you ever been to Cracker Barrel? There's something about that place that I just love. Maybe it's that deep down desire to be a country mouse who lives in the middle of Slowtown, USA and lives much more simply than I do now. No crazy schedules, no crazy traffic, and lots of clean fresh air…
So what does Cracker Barrel have do to with this post? Well, I first spied the recipe for this post in the Cracker Barrel store. They have some amazing cookbooks. It might have been in the Lodge cookbook, which was full of cast iron cooking recipes.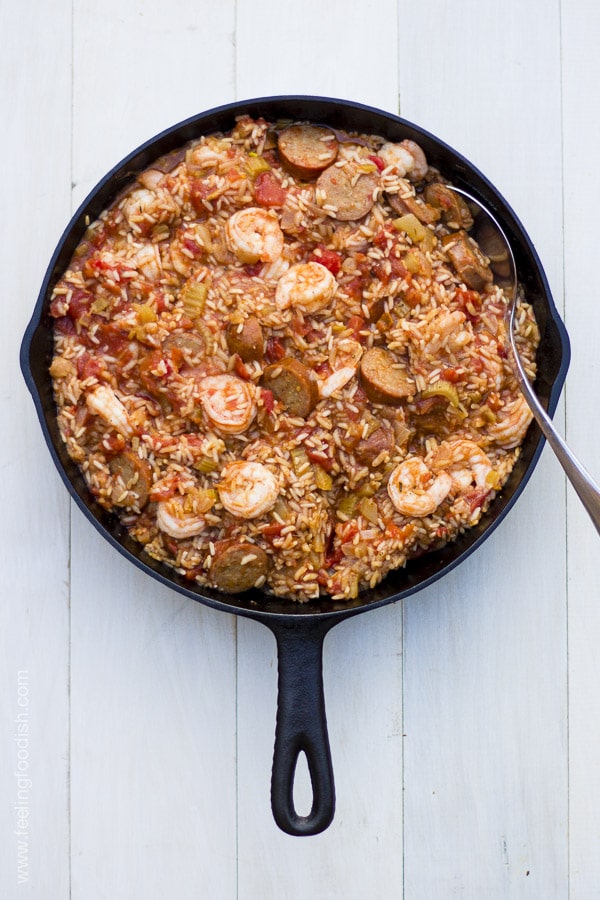 When I first saw the recipe, I thought it would taste a lot like jambalaya, and it does but there is this twist. This recipe has apple cider vinegar in it. Now, I have been known to add a splash or two of balsamic vinegar or red wine to certain tomato sauces that I make so it seemed like a good idea. But, I'll admit, I was a little worried after I added that vinegar to this sauce.
My husband was outside doing some yardwork, so I went outside momentarily while the sauce was simmering and when I came back into the kitchen all I could smell was that vinegar. Uh oh. I thought dinner would be disastrous but I'm here to tell you: NOT so!! The vinegar added a wonderful but subtle sweetness.
This was the best dish we've had in a while. It's a total keeper.
It is probably best made over the weekend, unless you are up for a later dinner or have more time to cook since it takes a while to make. But I can assure you, the results are well worth it!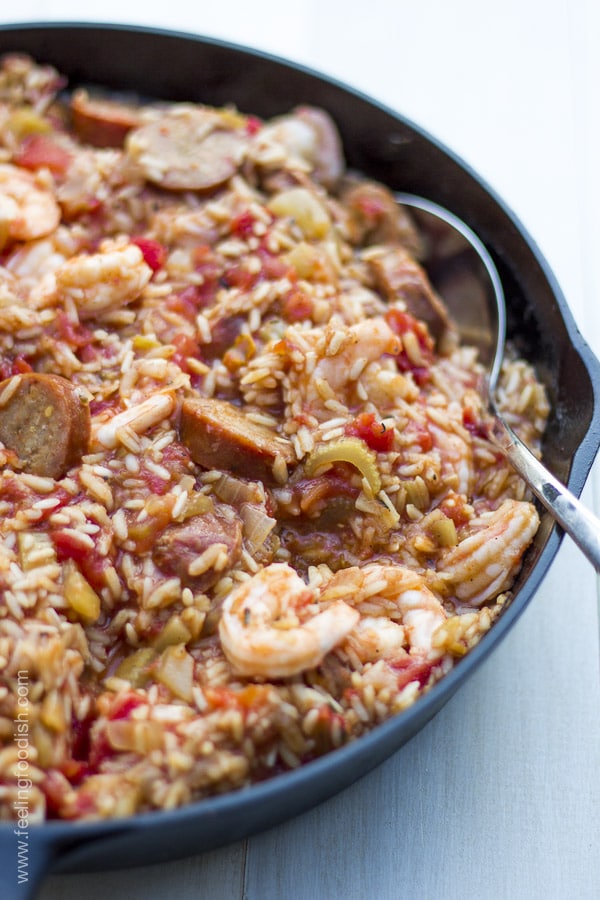 Recipe adapted from: Country Living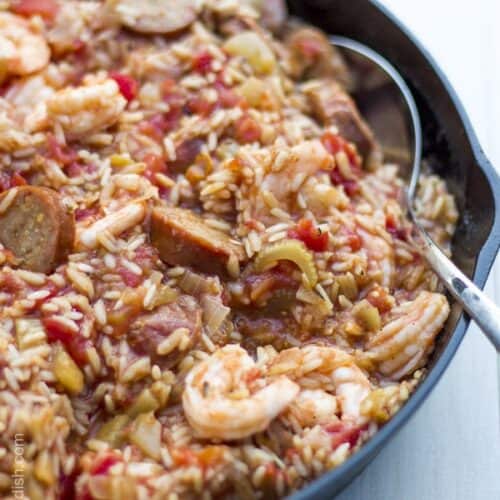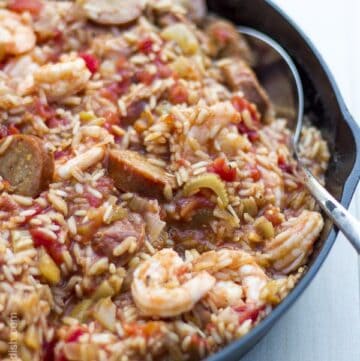 Savannah red rice
Ingredients
butter

, 4 tablespoons divided

2

stalks celery

, diced

1

small onion diced

2

cloves

garlic

, smashed

2

cans organic diced tomatoes

(14 oz each)

2

cups

chicken broth plus more if needed

(see note)

2

tablespoons

apple cider vinegar mixed with a pinch of red pepper flakes

2

bay leaves

¾

teaspoon

dried thyme

½

teaspoon

black pepper

1

teaspoon

salt

2

cups

long-grain rice

(see note)

1

pound

chorizo

, cooked and cut into ½-inch slices

1

pound

raw shrimp

, cleaned and deveined
Instructions
Add 3 tablespoons of butter to a medium sauced saute pan and cook celery, onion, and garlic until fragrant and softened, about 4 minutes.

Add tomatoes, broth, vinegar with pepper, bay leaf, thyme and pepper, and salt, and continue to simmer over low heat for about 15 minutes.

In another saute pan, add the remaining butter and heat until melted. Then add rice and cook until translucent, stirring very frequently for about 5 minutes. Do not allow to brown.

Add the sautéed rice to the tomato vegetable mixture and cook over low heat for about 30 minutes (see note). Add shrimp and cooked sausage and heat for another 3 or 4 minutes until shrimp are cooked through.
Notes
Carolina Gold rice recommended; I couldn't find this brand and used long grain rice and it came out great but the Carolina Gold is supposed to be better
The rice is a bit al dente in the finished dish; if you prefer the rice to be cooked more thoroughly, add more chicken broth at the end and continue cooking
Nutrition
Interested in More Recipes?
SUBSCRIBE to get recipes delivered to your email 🙂