I think I've had a bit of a sweet tooth lately and so I've been experimenting with a few brownie recipes. Yesterday, I made a recipe for fudge brownies, but I wasn't too happy with the results. That led to further experimentation today, and I think I found a winner! I must warn you though…these are veryy fudgy. I baked them in a glass baking dish so I lowered the oven temperature by 25 degrees. They turned out beautifully. Did I mention that they were extremely fudgy?
I'll admit, I sort of had a slap-yourself in the head moment while making these today. The recipe I used called for baking chocolate squares, but I typically don't keep those on hand. Rather, I tend to stock both semi-sweet chocolate chips and cocoa powder. Yesterday, I substituted semi-sweet chocolate chips for the baking chocolate and the results were disastrous. Wayyy too sweet for my tastes, and not nearly enough chocolate, as you might have guessed. I had to right that wrong today. I did just that when I found this awesome conversion chart, which explains just how to substitute one type of chocolate for another. Score! A handy reference for the chocolate-loving baker.
Recipe adapted from The Good Housekeeping Illustrated Cookbook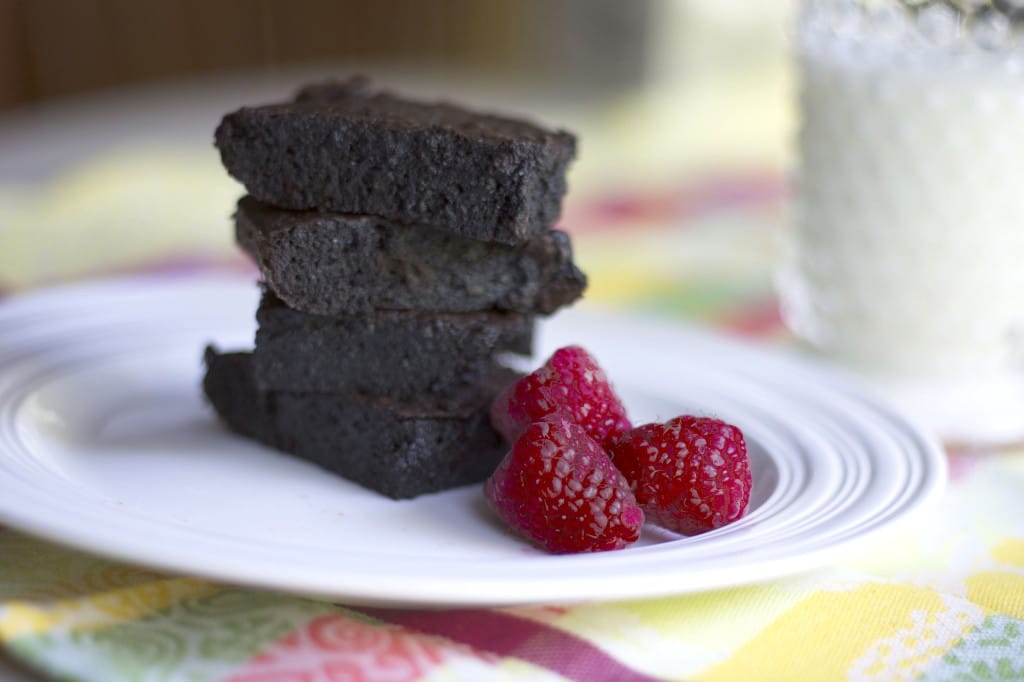 A rich, dark chocolate, fudge-like brownie.
Ingredients
3/4

cup

of dark chocolate cocoa

2

cups

of sugar

1 1/4

cup

of butter

4

eggs

1

teaspoon

vanilla

1

cup

flour

1/2

teaspoon

salt
Instructions
Prepare a 13 x 9 baking pan by greasing and flouring

Preheat oven to 350 degrees (325 degrees if using glass pan)

Melt butter gently over low heat

Add cocoa powder and stir to incorporate

Remove from heat and add sugar

When cooled, add eggs beating after each addition

Add the vanilla, followed by the flour and salt

Pour into prepared pan and bake for 30 to 35 minutes