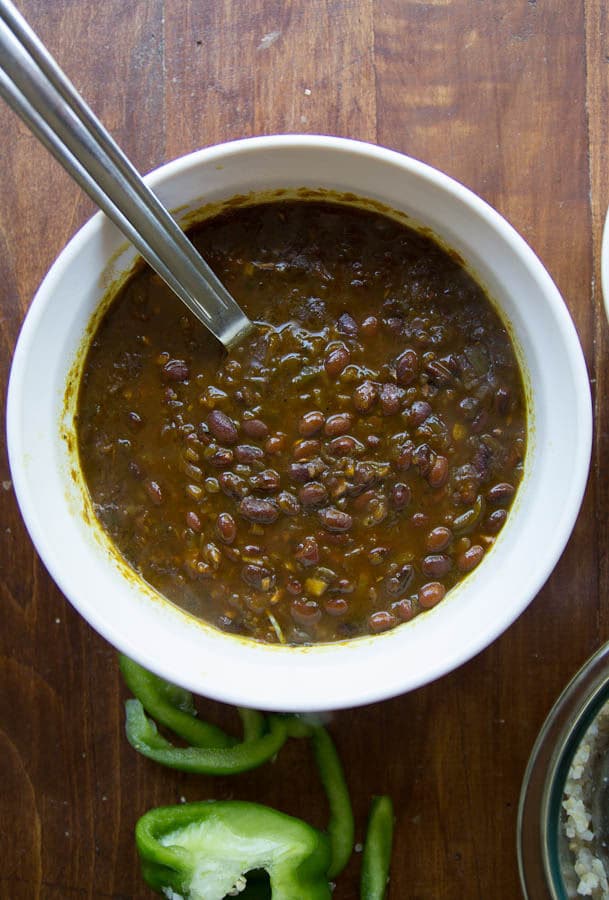 Black beans: Easy and delicious
This was the kind of meal that has it all. Delicious. Healthy. Pretty easy to make. It was also the kind of meal that makes you smile very big when you realize the next day that there is some leftover and you can have it for lunch. This is one of those recipes where the leftovers will never be wasted because it's that good!
A few years ago, we spend some time in Miami and black beans were on the menu everywhere. While it might be routine food for some, it was a real treat to us! I didn't get around to making the recipe for some time, but I'm so glad that I did. This will be a regular on the meal rotation for us.
Preparing the beans
For this version, you begin by soaking 2 cups of black beans in cold water overnight. Then, the next day, you drain them and cook them for 25 minutes in the pressure cooker (high setting) with the sauteed vegetables. I also had some brown rice left over that worked perfectly with this dish.
Adding Flavor
Start by finely chopping 1 cup of green bell pepper, 1 cup of onion, and 4 garlic cloves. Saute in 3 tablespoons of olive oil, then add your cumin, salt, and pepper. Add the beans, water, vinegar and a touch of sugar, and then cover and wait for the magic to happen:)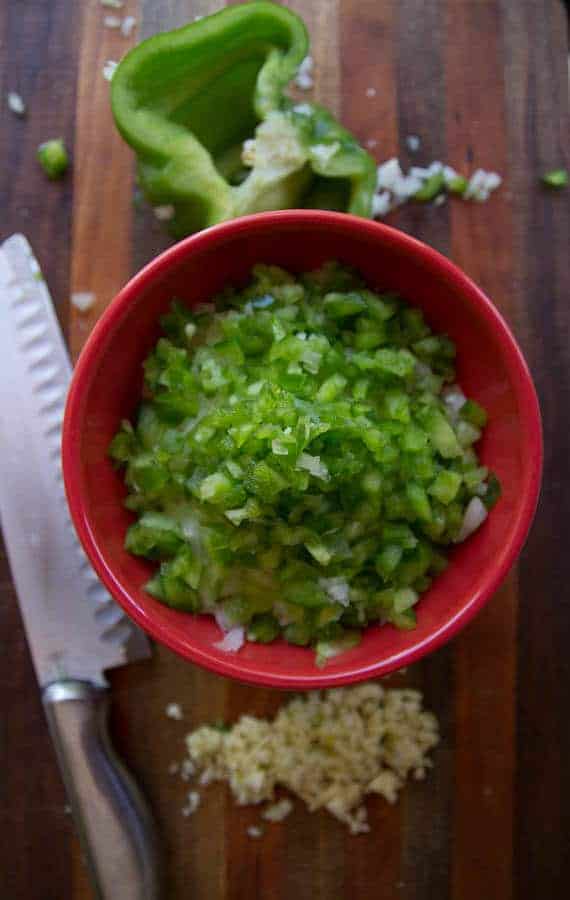 See above for what your vegetables will look like after sauteing and adding spices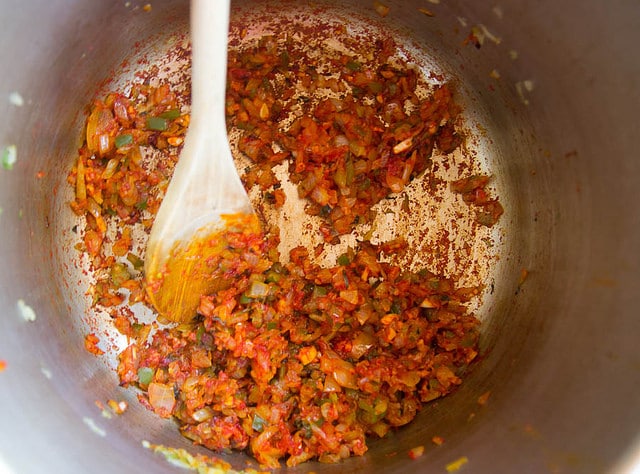 Afterwards, when it's done, just serve with rice and maybe a salad! Then, dinner is served!
Source: Fagor America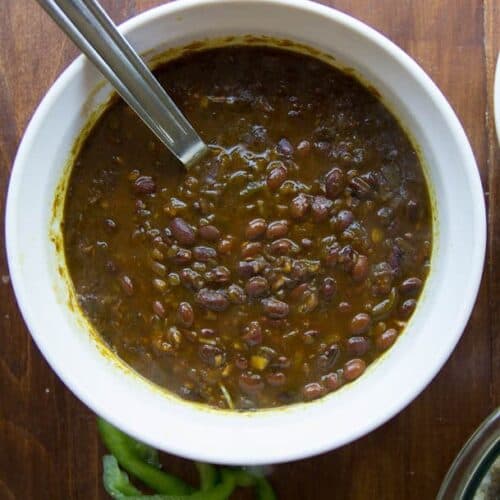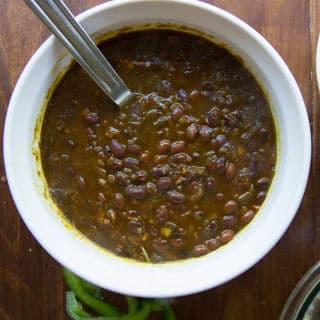 Ingredients
2

cups

dried black beans

, soaked overnight and then drained

3

cups

water

, plus water for soaking

3

tablespoons

olive oil

1

cup

yellow onion

, finely chopped

1

cup

green pepper

, finely chopped

4

garlic cloves

, finely chopped

½

tablespoon

ground cumin

¼

cup

cilantro with stems

, roughly chopped

2

bay leaves

3

tablespoons

sherry or white vinegar

1

teaspoon

sugar

salt and pepper to taste
Instructions
The night before, place beans in large pot and cover beans by at least 3 to 4 inches of cold water

When you are ready to cook, drain and rinse beans and set aside

Saute the green pepper and onion in olive oil until onion turns translucent.

Add garlic, spices, and cilantro and continue cooking for about 2 minutes

Add vinegar and sugar, and stir to combine

Add beans and 3 cups of water.

Place lid on pressure cooker, set pressure to high, and cook for 25 minutes (if using electric stove, cook on high heat until pressure/steam is observed, then move to another burner with lower heat while maintaining pressure, which is reflected by continued steam).

After 25 minutes has passed, turn off heat (if electric stove, move to cool burner) and allow the pressure to reduce naturally (ie, without using pressure release, pressure will decline as the food cools)