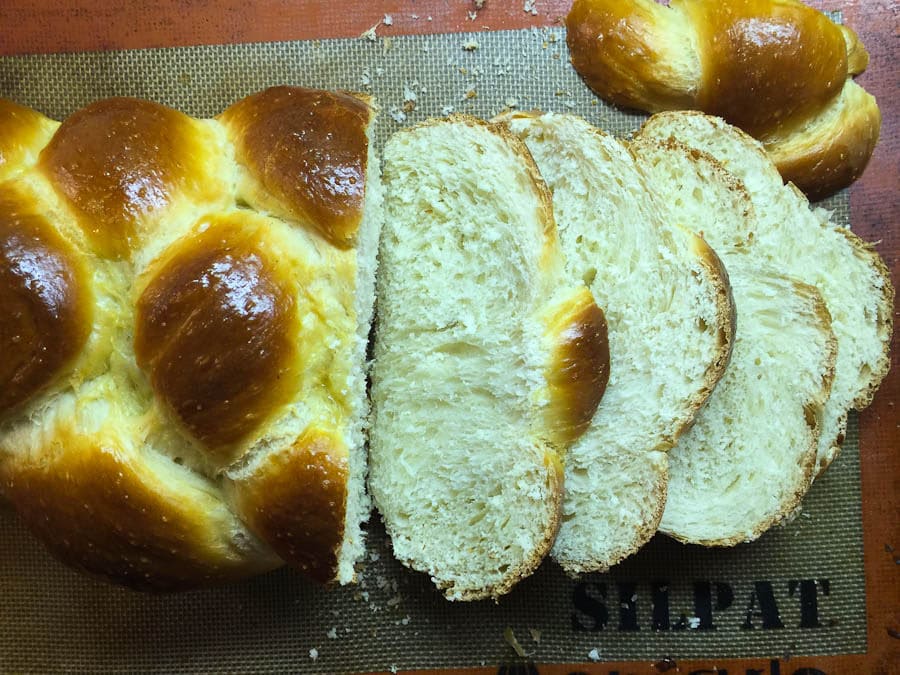 My first challah! I've always wanted to try baking this bread and it's been on my list forever, but you know how it is….that is a long list! Plus what ends up happening is that I often bake the same breads over and over since I do have my favorites.
This recipe was based on the Real Baking with Rose's blog post. Rose uses biga to extend freshness and bumps up the oil to add softness.
I followed her recipe as a guide but my first loaf overproofed and so I cut back on the yeast for the subsequent loaf.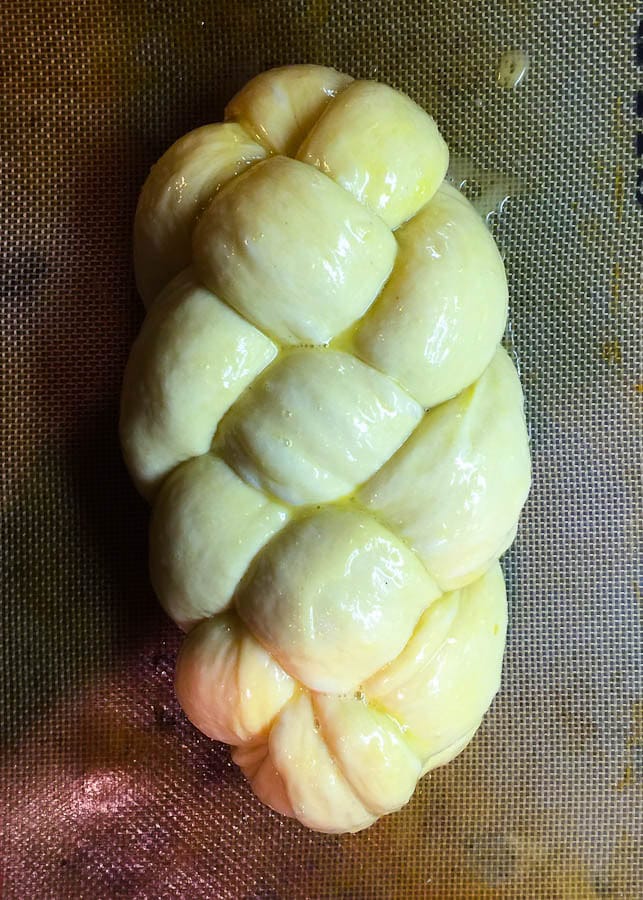 This bread is veryyy good as a base for French toast, and it was also great with a smear of nutella!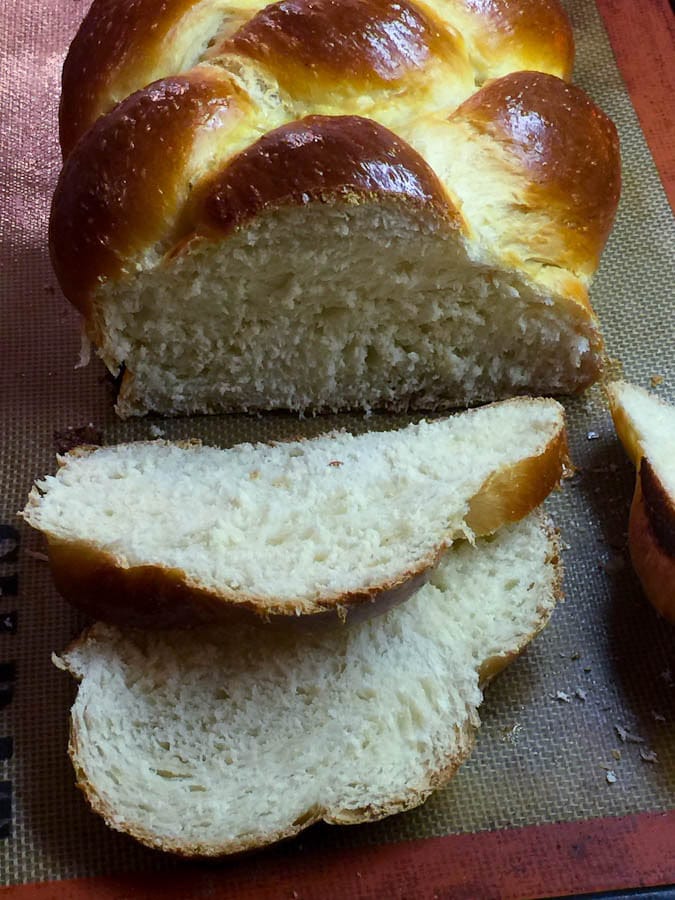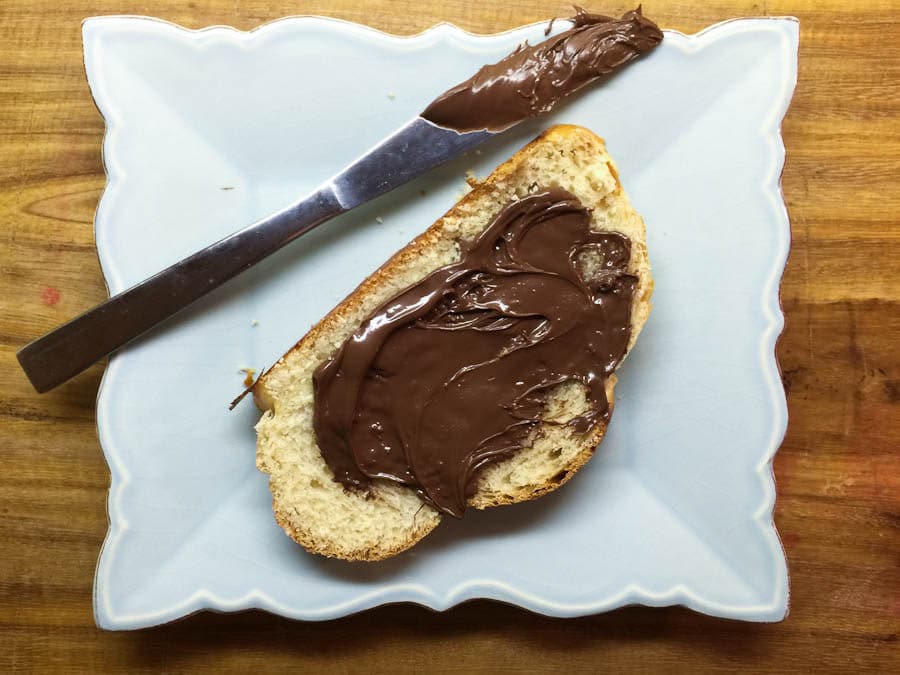 The recipe for this challah can be found on the Real Baking with Rose blog (you can also view what a beautifully shaped challah is supposed to look like!)
But as I mentioned above, I did end up making some changes in yeast and salt measurements, I used old starter instead of biga (because I already had starter on hand), I used sugar in place of honey (just easier/less messy for me), and I used King Arthur bread flour in place of Gold Medal (again, that's what I had on hand).
The loaf is supposed to be tapered on both ends (ie, football shaped) but mine fell a little short.
Next time, I definitely plan to try this 6-strand braid using the tutorial by Maggie Glezer on Fine Cooking.
My changes (note to self): 1.5 teaspoons of instant yeast, 1.5 teaspoons of salt, 3 tablespoons of sugar instead of honey, and old starter instead of biga. (I highly suggest you follow the original recipe on Rose's blog (linked directly under photo above).
Source: Real Baking with Rose blog