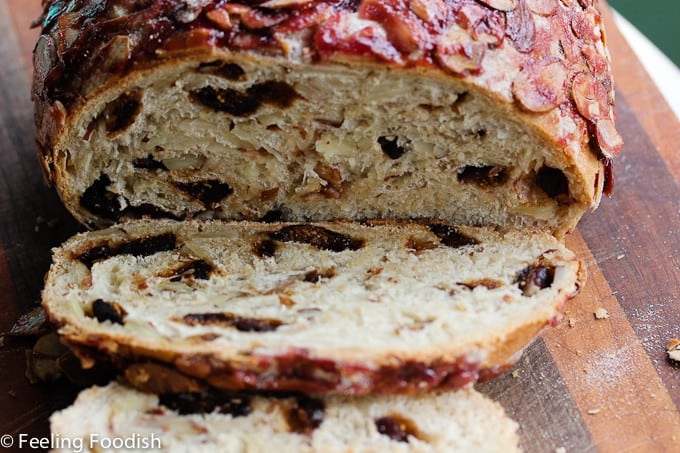 This post is part of the Bread Bible Alpha group, a group of bakers working our way through recipes from The Bread Bible written by Rose Levy Beranbaum. This month's post is about New Zealand Almond and Fig Bread, a bread that I hadn't heard about before now.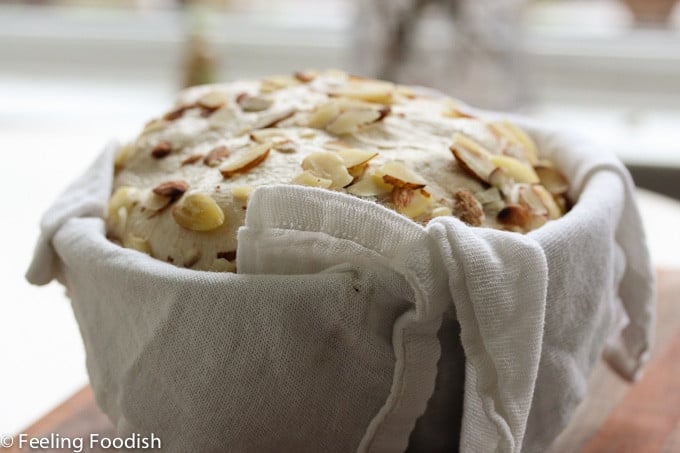 It is a small loaf, so I used a small stainless steel bowl to proof it in as most of my bannetons are for 1 to 1 1/2 pounds of dough. I like that this recipe was for a small loaf though because I'd never tried it before and so less is sometimes better when trying a new recipes.
The recipe called for slivered almonds but I didn't have them on hand and so I used sliced almonds, and it also called for apricot jelly for the top and as you can see below, I substituted that as well! I really thought this jam would be a little more clear, but oh well! It still tasted good.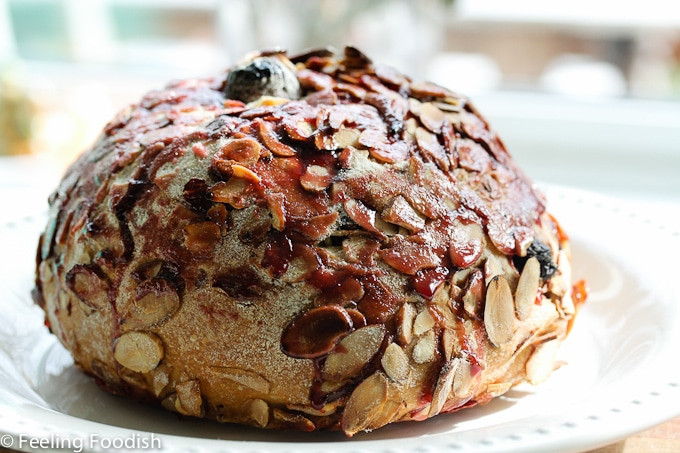 In retrospect, I should have just thinned some honey instead.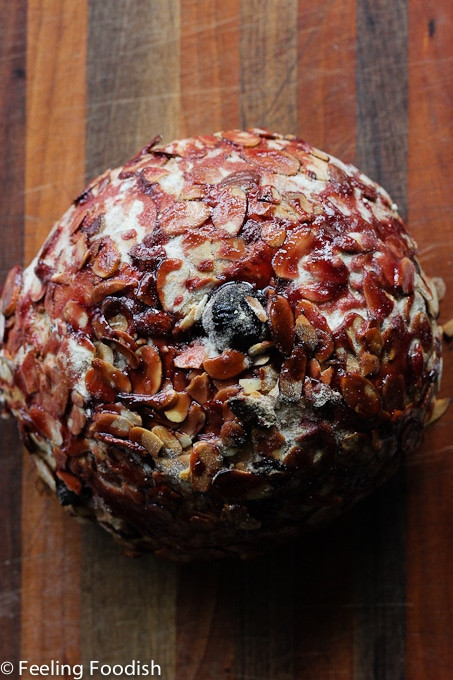 This bread reminds me of Harvest bread, which is a little easier to make, and I prefer the lighter crumb of the Harvest bread, as the crumb on this bread is a bit dense.
As others online have commented, this bread is fantastic with soft cheeses, like brie or goat cheese. I'm glad to have tried it.
Due to publisher restrictions, our group cannot share the recipes from this book. All opinions are my own, and I didn't receive a copy of the book or any compensation for this post. For more information, the recipe can be found in The Bread Bible, by Rose Levy Beranbaum