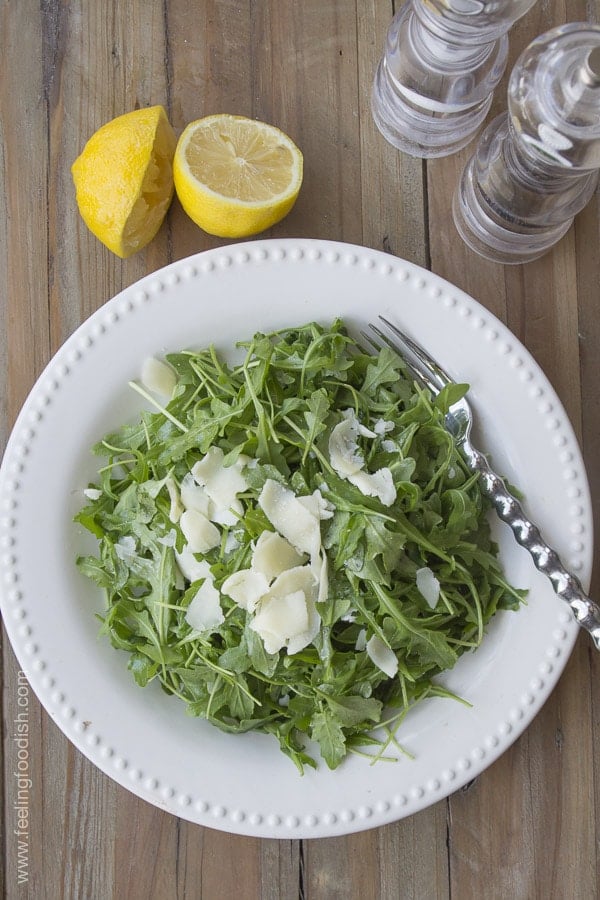 Simple, healthy, delicious. Now, that's a winning salad in my book!
Is this even a recipe? Well, I'm not sure – but it's one of my favorite salads to eat and so it's gotta be on the blog.
I'm not even sure if arugula is really a "mainstream" kind of salad? It's sometimes difficult to find at my local grocery store, but I can always find it at Trader Joe's, which is also very close in proximity.
One of my favorite things about this salad is that it doesn't need to be dressed up. It's delicious with fresh lemon juice, a drizzle of good olive oil, and some shaved parmesan. That's it! It's also realllly filling assuming you eat a heaping plateful of it. Now, that's definitely a good thing, as I'm always trying to incorporate more leafy greens into my diet.
The last time I had this salad in a restaurant, I can recall being so stuffed from the salad alone that I wasn't hungry for the main meal. Now how often does that happen? Typically, salads are small (assuming they aren't a main course salad).
I'm going to try growing my own arugula this year because fresh picked arugula will make this even better!
Spring, where are you? I'm counting down the days…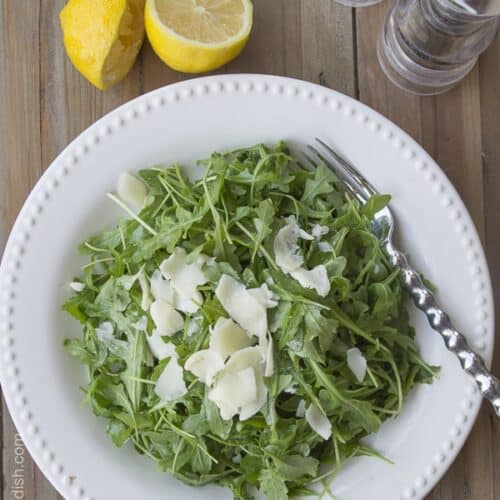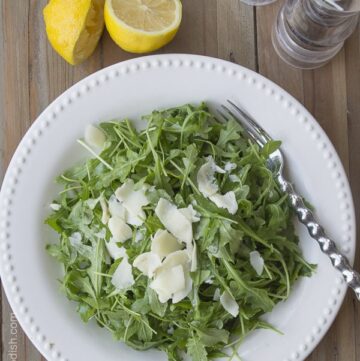 arugula salad
Arugula salad
Ingredients
arugula salad greens

, washed and dried (I buy it precut/rinsed)

½

lemon

, juiced

2

tablespoons

of olive oil

parmesan cheese for topping

salt and pepper to taste
Instructions
arrange salad on plate

top with lemon juice and oil

using a vegetable peeler, shave parmesan cheese on top

Season to taste with salt and pepper
Interested in More Recipes?
SUBSCRIBE to get recipes delivered to your email 🙂